MAIN STREET CROSSING, TOMBALL, TEXAS
Discussion of Charitable Activities
INTRODUCTORY COMMENTS
To be effective, churches like to find a place to meet that has the following six features:
An attractive, even alluring exterior to trigger an interest from people passing by.
An equally attractive interior.
Stage and fully equipped sound system for music and preaching.
A big screen and projector.
Food and beverage kitchen facilities.
A location on a busy street to attract attention from those passing by.
Many churches are large and well funded and can afford to buy or build a facility with the above advantages.  But, many small church communities exist that are not prosperous. These smaller churches can't afford such a location or such a building.
MEETING THE NEED
To serve these small church communities, Main Street Crossing, a 501 C3 corporation built a beautiful 4000 square foot building on Main Street in Tomball, Texas with all six features listed above. Main Street Crossing (MSC) was founded by Tomball residents Rick and Terri Davis and was built and funded by them as well.  The Davises continue to be highly involved in MSC.
The intent and strategy of MSC from the beginning was and continues to be to co-locate multiple, small community churches in this building with little or no cost or rent to these churches. In other words, multiple small church communities sharing the facility and each of them calling MSC their "church home". However, there is a seventh feature, not listed above, that is also part of what MSC provides to its group of small churches. But this seventh feature will take a little explaining in the next paragraph.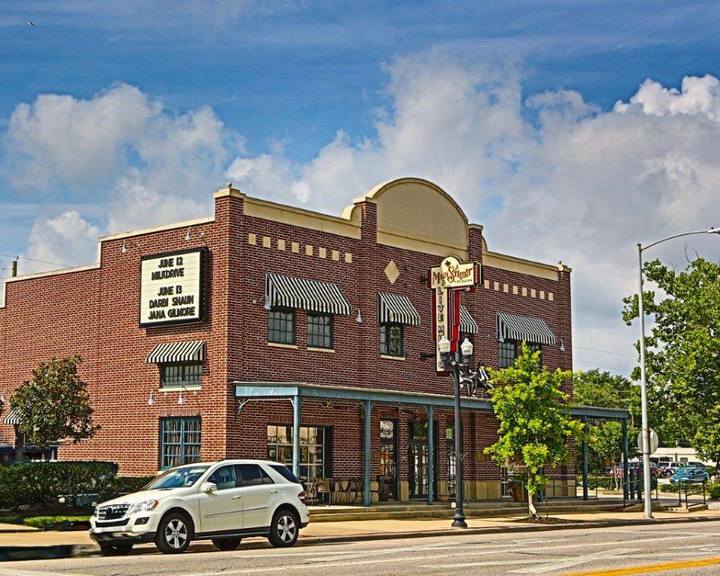 The seventh feature is this: Main Street Crossing is also a live music venue, providing small concerts to paying customers 4-5 evenings a week. How are the concert activities an advantage to the small churches that meet at MSC? Well, two important ways.
SOURCE FOR NEW CHURCH MEMBERS – These concert goers provide a flow of potentially new church members to the MSC churches.  Initially they come to MSC to see a concert. Once they are on the premises, they become aware that there are also church communities and many of them become participants in one of the MSC churches.  
SOURCE OF FUNDING – The revenues from the music activities provide the lion's share of the funds needed to make the MSC building available to the churches.  It pays the bills, for the most part.
So, MSC has always provided a home (a facility)  to multiple small, community churches and has been doing this during our entire history since 2004.  We provided this first class facility either at no cost or at minimal cost  to these churches.
Several churches have shared in the use of the MSC facility, occupying it at different times on a Sunday. We have had as few as one and as many as four churches using our facilities at different times on a Sunday.
OTHER MSC CHARITABLE ACTIVITIES
MSC provides fund-raiser shows and concerts at a reduced rate for various charitable organizations.  MSC also hosts the monthly Pastor's Breakfast for Tomball church pastors. MSC also holds regular Young Musician events where aspiring teens with musical aspirations are given a chance to step onto our stage to experience and learn about performing.   For several years, the venue was opened as a coffee house during the morning and lunchtime hours in order to attract people with the intention of offering help to those in need, both physically and spiritually.
THE FUTURE OF MSC – MOVE INTO EVEN MORE FINANCIAL GIVING
MSC sees the future as one of increasing financial giving to other worthy charities.  The finances are continuing to improve for MSC which should make this possible.  Opening the venue again during morning and lunchtime hours may be considered again as done in the past.
1The music related activities happen within a for-profit corporation called Main Street Music, Inc. that is wholly owned by Main Street Crossing, the 501c3.  This is to steer clear of any unrelated business income objections that could have been generated.  The for profit entity, when it makes a profit, sends the after tax profits to the non profit.