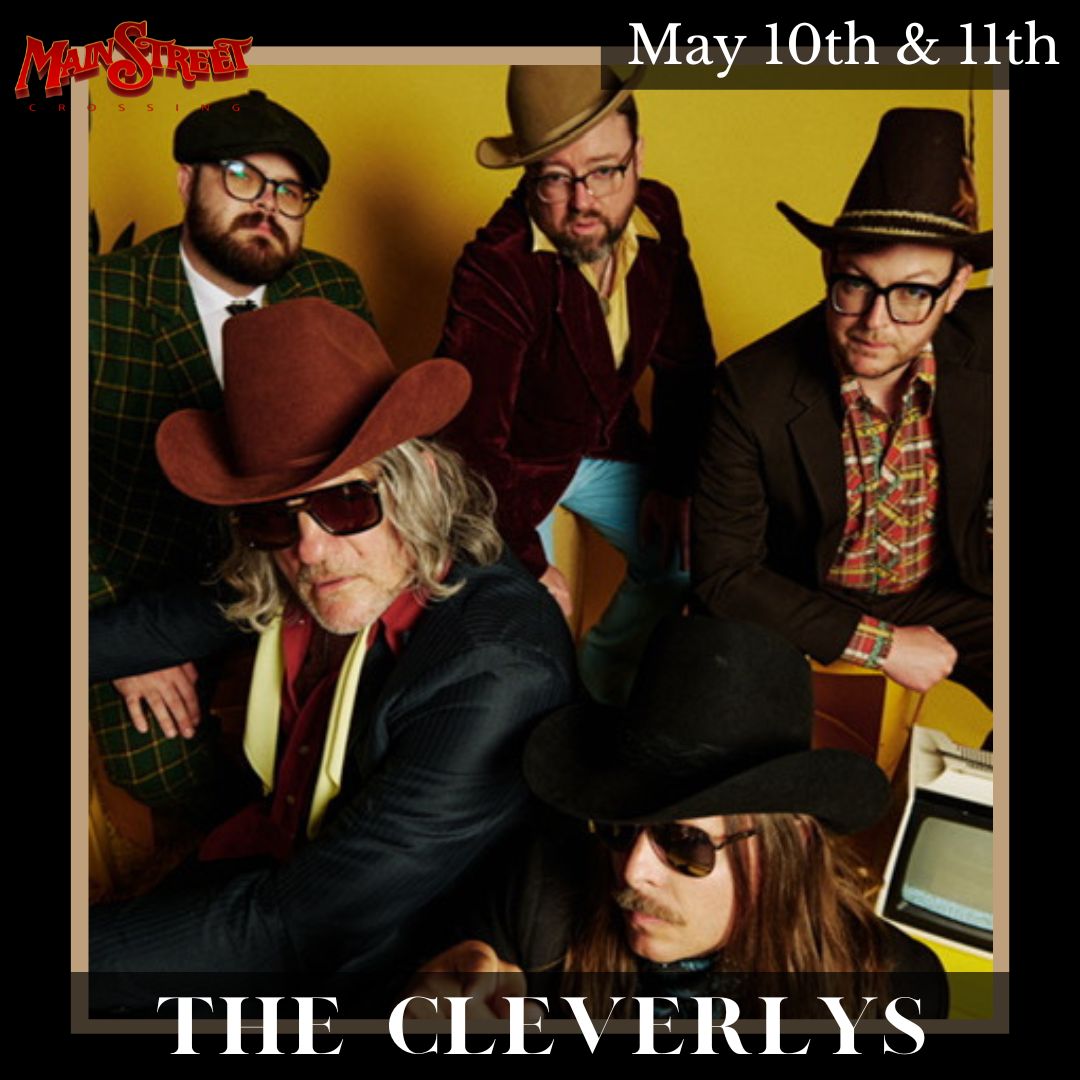 May 10, 2024
Doors 6:00  Show 8:00
May 11, 2024
Doors 6:00  Show 8:00
We are so excited to welcome The Cleverlys to Tomball, Texas to perform on the Main Street Crossing stage. What an honor it is to host you for a live concert with an artist up-close. Buy your tickets and read a little more about The Cleverlys below.
The Cleverlys are a one-of-a-kind comedy/music blend. Digger Cleverly along with this nephews, Lloyd, DVD, Bear, and Quattro make up The Cleverlys. They tour nationally, performing at music venues, PAC'S, and some of the nation's largest festivals like Stagecoach, Telluride, CMA Music Fest and even The Grand Ole Opry.
Don't be fooled by this faux-family band- they are all accomplished musicians putting their unique bluegrass spin on cover songs from any genre.
"If Earl Scruggs, Dolly Parton, and Spinal Tap spawned a litter of puppies, it would be The Cleverlys." Virgo Stellar Times
Rolling Stone Magazine says Digger's "out-of-date eyeglasses are as thick as his hillbilly accent, but whose comic sensibilities are a hilariously off-kilter hybrid of Homer & Jethro and The Office."