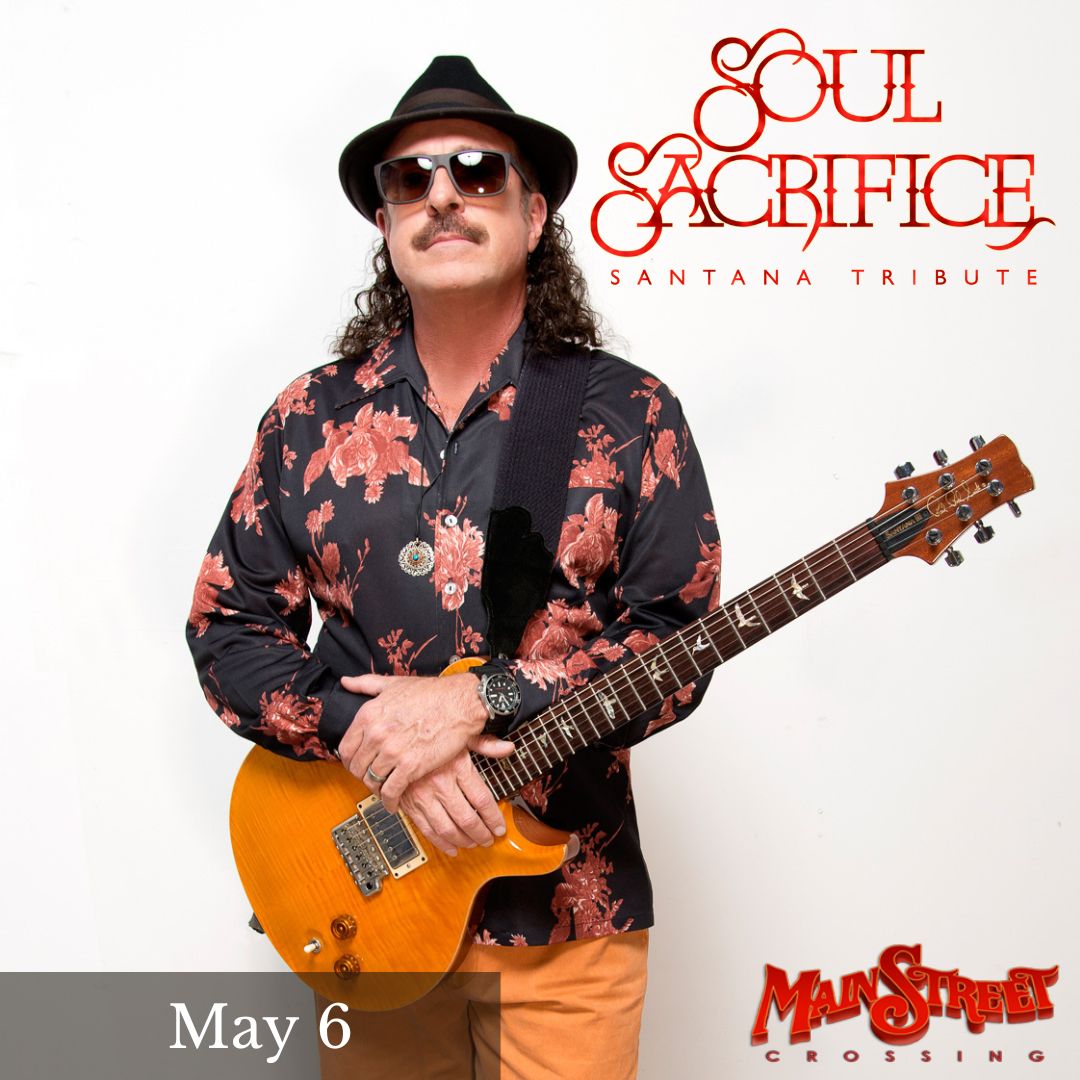 Santana Tribute by Soul Sacrifice
May 6, 2023
Doors 6:00  Show 8:00
We are so excited to welcome Soul Sacrifice a Santana Tribute to Tomball, Texas to perform on the Main Street Crossing stage. What an honor it is to host you for a live concert with an artist up-close. Buy your tickets and read a little more about Soul Sacrifice a Santana Tribute.
Soul Sacrifice Santana Tribute is quickly garnering a reputation as one of the best and most sought after Santana Tributes in the country. From Woodstock, 1969 to the present day, Soul Sacrifice delivers everything you'd expect from a Santana tribute and more! A perfect blend of familiar melodies, infectious rhythms, searing guitars and honest Latin percussion all delivered with an authenticity that is true to the original recordings. Featuring such hits as Black Magic Woman, Oye Como Va and Smooth, this red-hot band will keep you on your feet from start to finish!
Bicho Brothers & founder, Chuck Nelson a.k.a. "Carlos" takes on the very essence of Carlos Santana capturing both the look and unmistakable sound of Santana. Just look and listen and you'll swear it's the 'real deal.' From the very first note you'll know you're embarking on a tour-de-force that will take you to familiar places and fond memories, new experiences and fresh sounds—but most importantly, a night of unforgettable excitement, energy and fun.