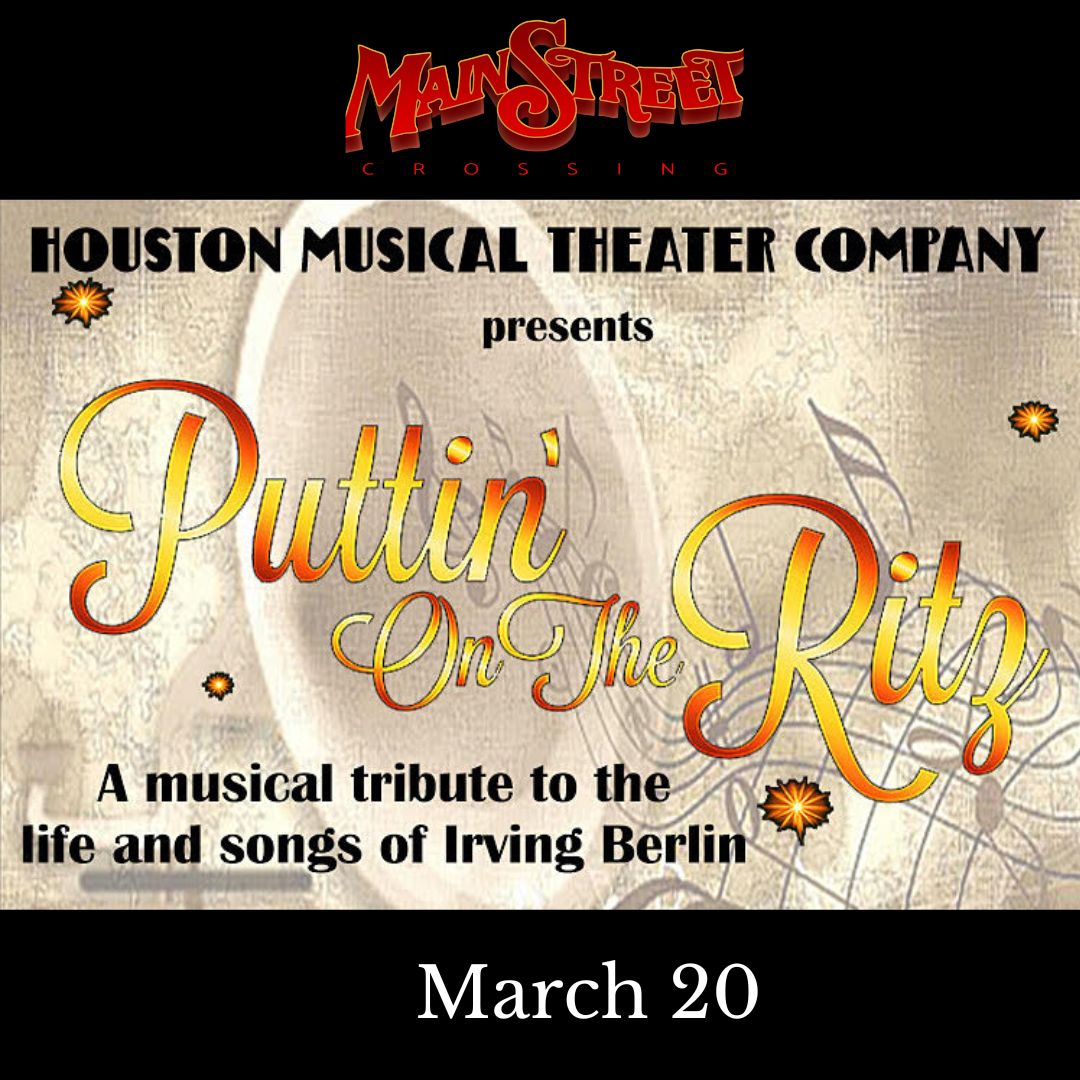 Puttin' On The Ritz
A Musical Tribute to the life and songs of Irving Berlin
March 20, 2023
Doors 6:00 Show 8:00
We are so excited to welcome Puttin' On The Ritz to Tomball, Texas to perform on the Main Street Crossing stage. What an honor it is to host you for a live concert with an artist up-close. Buy your tickets and read a little more about Puttin' On The Ritz below.
Houston Musical Theater Company presents the Gulf Coast premiere of the hit musical revue Puttin' On The Ritz at Main Street Crossing on Monday, March, 20 @ 8pm. Featuring the vocal talents of Erin Clark, Daniel Lopez, Sekou Nance, Sarah Watson and Natasha Wroblewski, with musical direction and keyboards by Ben Childress,  Puttin' On The Ritz is a musical tribute to the life and songs of Irving Berlin.
With more than 35 songs, Puttin' On The Ritz explores the cultural impact Irving Berlin and his songs had not only during his time, but continues to have to this day – from "God Bless America" to "White Christmas", to his early association with Vaudeville and Ragtime, to his dedicated military service and undying patriotism, to his unmatched contribution to Hollywood and Broadway, to his unabashed celebration of the holidays. "Irving Berlin has no place in American music – he is American music".
​