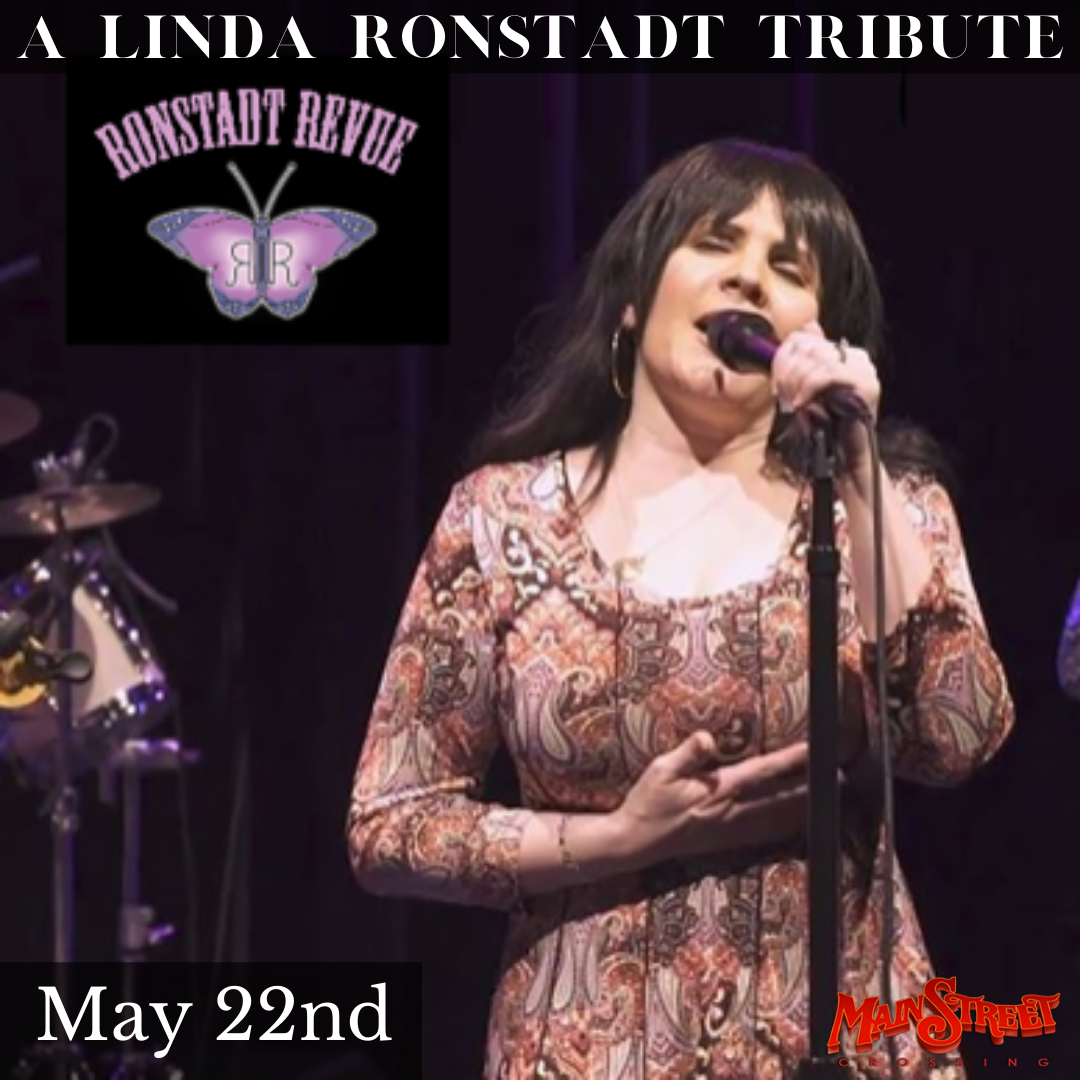 Linda Ronstadt Tribute called Ronstadt Revue
May 22, 2022
Doors 4:30 Show 6:30
We are so excited to welcome Ronstadt Revue to Tomball, Texas to perform on the Main Street Crossing stage. What an honor it is to host you for a live concert with an artist up-close. Buy your tickets and read a little more about Ronstadt Revue below.
Linda Ronstadt, 11-time Grammy winner who sold over 100 million albums in country, rock, Latin, Motown, and even Broadway music, is no longer performing publicly. Yet millions of her devoted fans still long to hear the beloved songs that made up the soundtrack of their lives.
Fortunately, her incredible musical legacy now lives on through the stunning talents of Gesenia and her Ronstadt Revue. Every Ronstadt Revue show, performed in painstaking detail in both English and Spanish, covers every musical genre of Ms. Ronstadt's 40+ year career. Their performance is so authentic that two of Linda Ronstadt's own band members are currently co-producing and featured on the upcoming Ronstadt Revue album and one of them is appearing with them in concert during their 2022 tour.