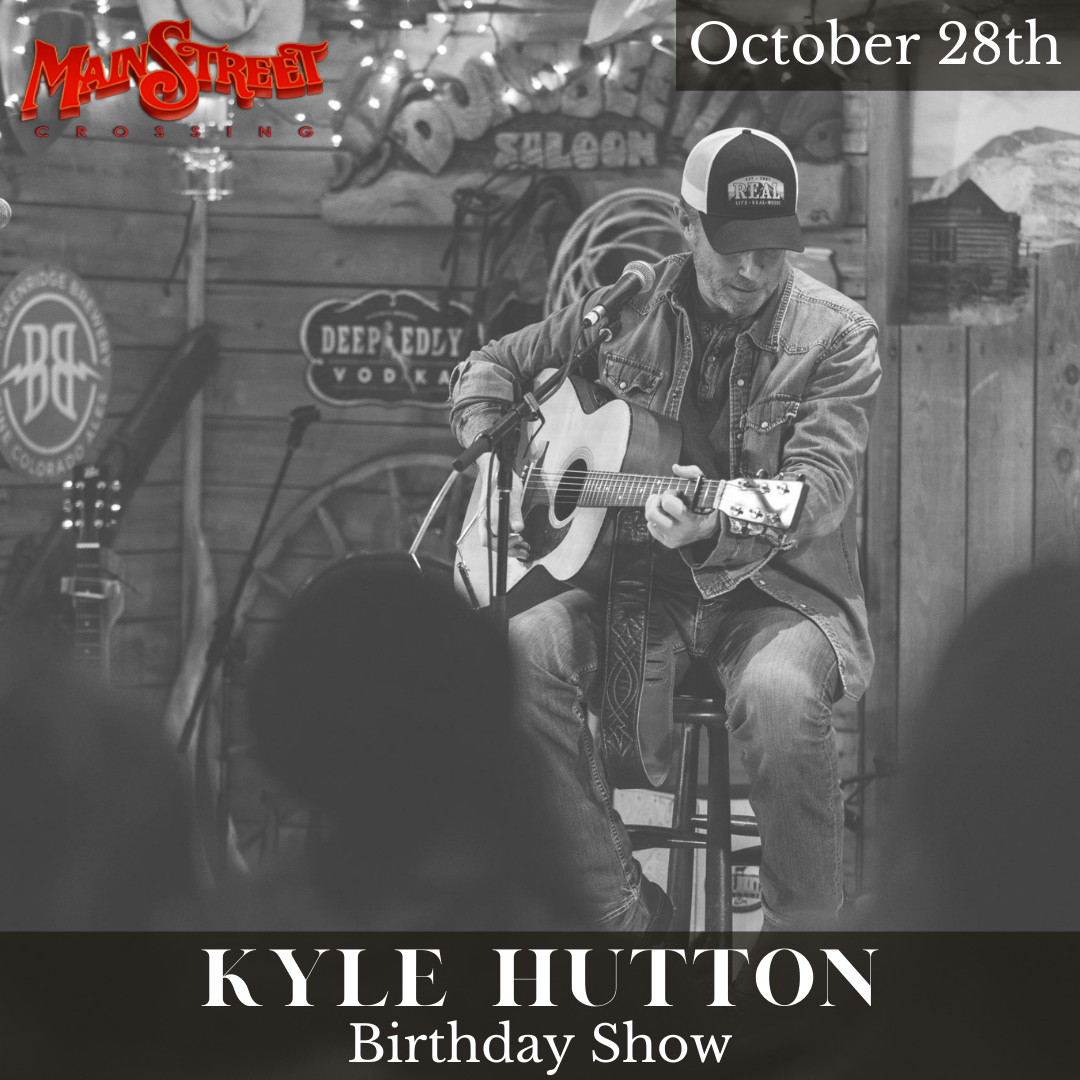 Kyle Hutton
Birthday Show
October 28, 2022
Doors 6:00 Show 8:00
We are so excited to welcome Kyle Hutton to Tomball, Texas to perform on the Main Street Crossing stage. What an honor it is to host you for a live concert with an artist up-close. Buy your tickets and read a little more about Kyle Hutton below.
"Longest Days, Shortest Years" is the 5th full-length studio release from singer/songwriter Kyle Hutton. The 15 song project offers a ride back to a time when you listened to a record from beginning to end, and deliberately bucks the trend of experiencing an artist through a single, or an EP. "Longest Days, Shortest Years" delivers 57 minutes of the best yet from Hutton's pen and guitar.
The title track of the new cd, produced by Jeffery Armstreet, explores the dichotomy of time, how a minute can feel like a lifetime and a decade can pass in the blink of an eye. Hutton, a father of 3 boys and husband of 21 years, provides wise lament on this universal subject. Michael Martin Murphey joins in on the upbeat, reflective track with a cameo on guitar and vocals. "Being in the studio with Michael Martin Murphey was one of the highlights of making this record", states Hutton, "his willingness to be involved cemented my feelings about this song being the title track".
And it's obvious that Hutton's "Real Life Real Music" live shows and radio program have garnered him some new friends and fans. In addition to Murphey, Kyle is joined by a host of other performers lending their talents to his songs. Relative newcomer Haley Cole joins in on the woefully honest, yet somehow optimistic song "I've Loved You". The Chubby Knuckle Choir brings their eclectic mix to "So Close to Saturday Night", "Last Minute Austin", and the live, unedited take of "Wingtip Shoes", a post-depression era fable about a sharecropping family's demise. The project also includes an unforgettable performance by Jamie Wilson who joins Kyle for the duet "What it Takes to Sing These Songs", a piece that looks directly into the soul of the independent troubadour. Three of the songs on the project were co-written with Hutton favorites: Walt Wilkins – "What I Dreamed Last Night", Marcus Eldridge – "So Close to Saturday Night" and his oldest son Brooks Hutton – "Wallets and Watches".