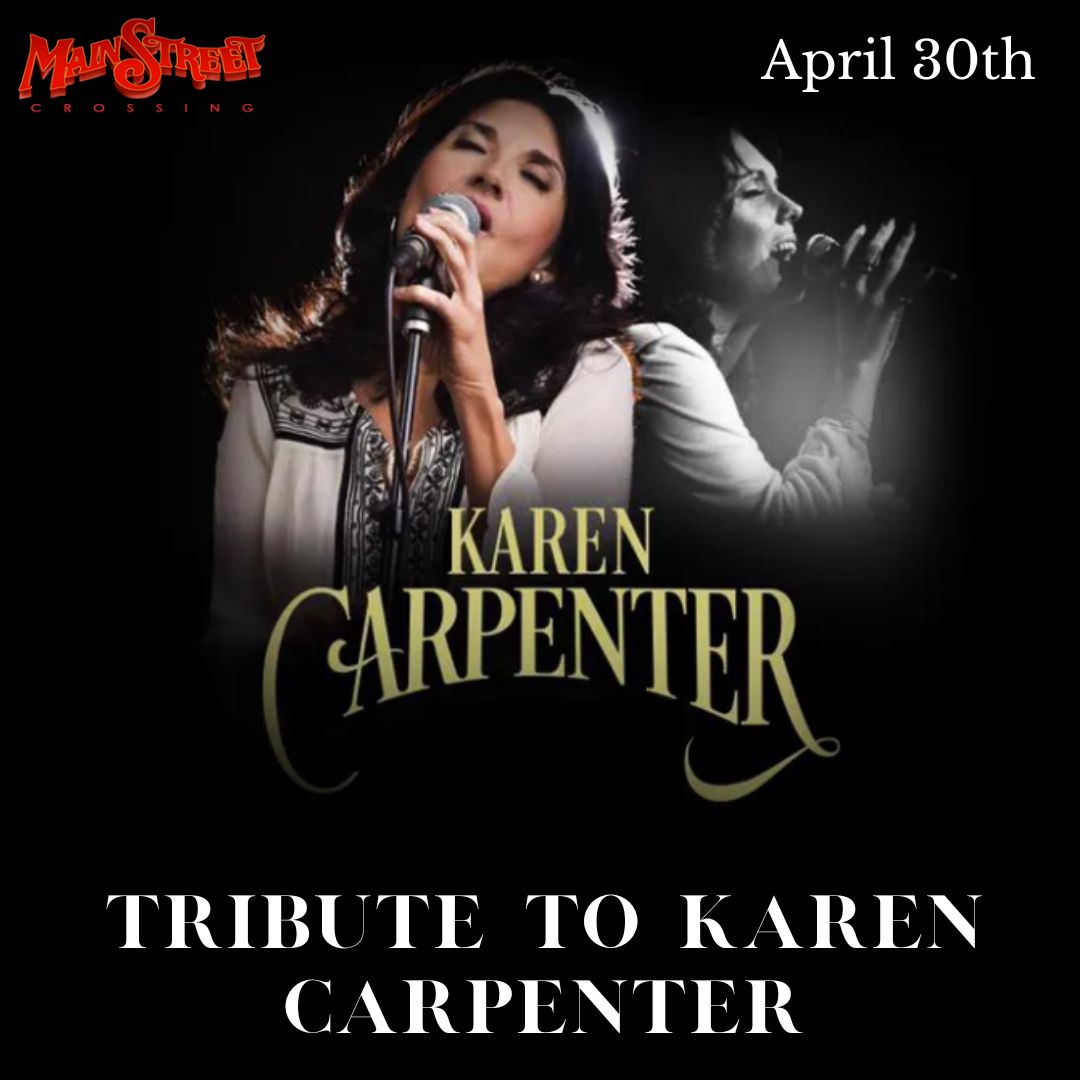 April 30, 2023
Doors 2:30 Show 4:00
Doors 6:30 Show 8:00
We are so excited to welcome Dawn Turlington performing a Karen Carpenter Tribute to Tomball, Texas to perform on the Main Street Crossing stage. What an honor it is to host you for a live concert with an artist up-close. Buy your tickets and read a little more about Dawn Turlington below.
Make Believe, "A tribute to Karen Carpenter" was the brainchild of Dawn Turlington back in 2012 when her then Nashville manager was astounded at how much she sounded like Karen Carpenter. Together they felt that the world needed to be reintroduced to Karen and her voice in a way that was genuine and heartfelt.
Dawn hails from the Midwest and has been singing professionally for 40 years. She has a very versatile voice, which has kept her busy in her field and very much in demand. She has traveled all over the country with her tribute to two of the most legendary voices of all time, Linda Ronstadt and Karen Carpenter. She truly loves what she does, and her audiences instantly fall in love with her.
For Dawn, it is more than just a walk down memory lane. She loves to engage the audience and speak about Karen's life in a way that is respectful to all. With her rich tones and grace, it is easy to close your eyes and "Make Believe" that Karen sings again!