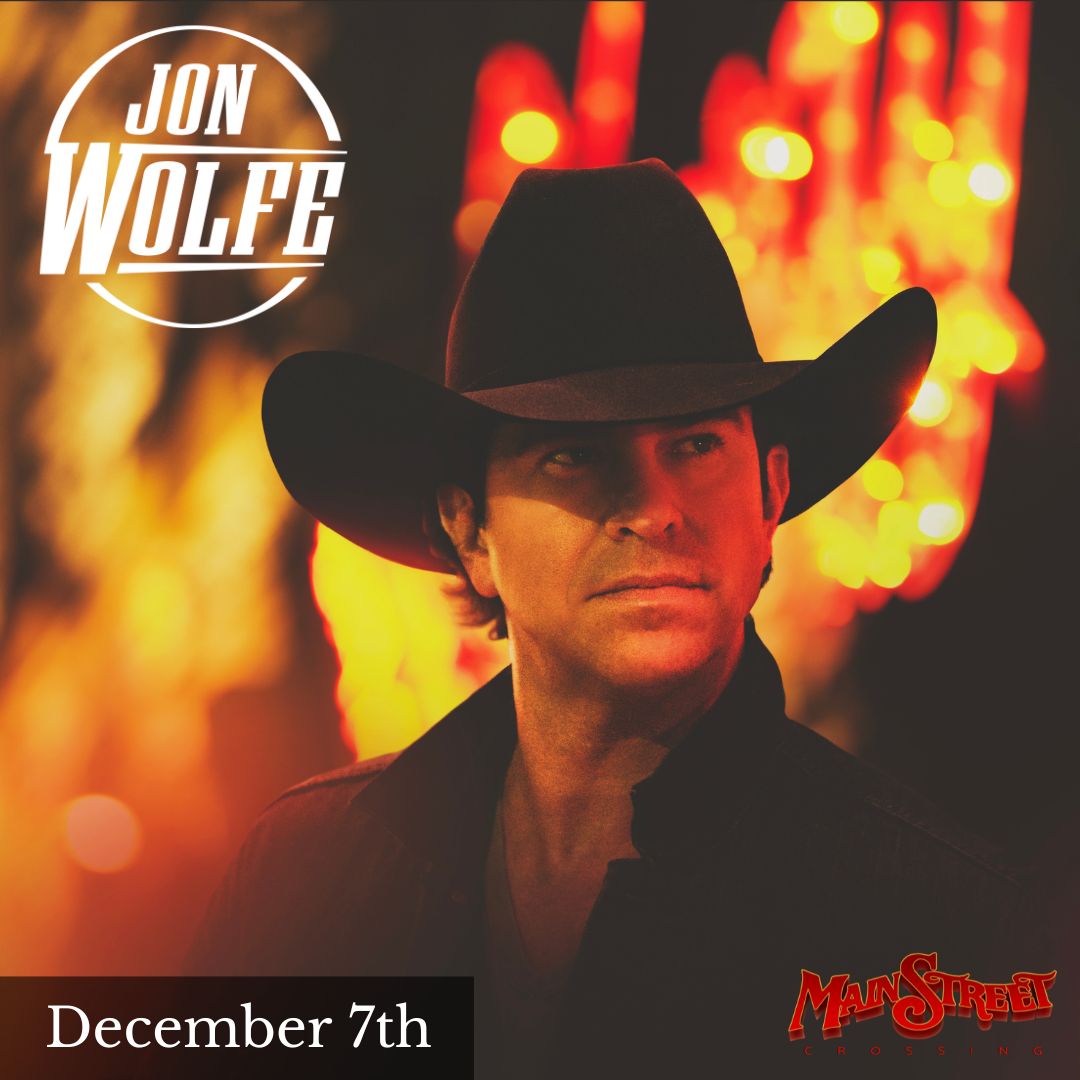 December 7, 2023
Doors 6:00  Show 8:00
We are so excited to welcome Jon Wolfe to Tomball, Texas to perform on the Main Street Crossing stage. What an honor it is to host you for a live concert with an artist up-close. Buy your tickets and read a little more about Jon Wolfe below.
Jon Wolfe is a self-proclaimed traditional country music junky. With his boots firmly standing on the bedrock of tradition and an eye focused on taking it into the future, Jon Wolfe creates world-class country music from the American heartland.Wolfe takes his inspiration from legends like George Strait, Garth Brooks, Merle Haggard, and Frank Sinatra to create a sound and a vision all his own.
"At heart, it's all about being a great singer and storyteller."
From small town Oklahoma to the bustling big city commodities trading floor to the dance halls and honky-tonks of Texas and Oklahoma to Music Row, Jon Wolfe is a seasoned performer, singer, and passionate songwriter. He has released seven studio albums in his decade-long career. His most recent project was released in September 2021, Dos Corazones, featuring the hit single, Tequila Sundown. Jon Wolfe made his long-awaited Grand Ole Opry Debut in September of 2022, securing his position in country music history. Always the entrepreneur, Jon recently launched his own tequila brand under the moniker of his nickname in Spanish: Juan Lobo. The brand launched alongside two huge music festivals that Wolfe created, organized, and produced. Juan Lobo Tequila is now available in Texas,California, Tennessee, and Colorado. 
Jon Wolfe invites country music fans everywhere to dust off your boots, download or stream his newest music,and come see the electrifying live show that has everyone talking. The numbers don't lie: Jon Wolfe is the torchbearer for country music.