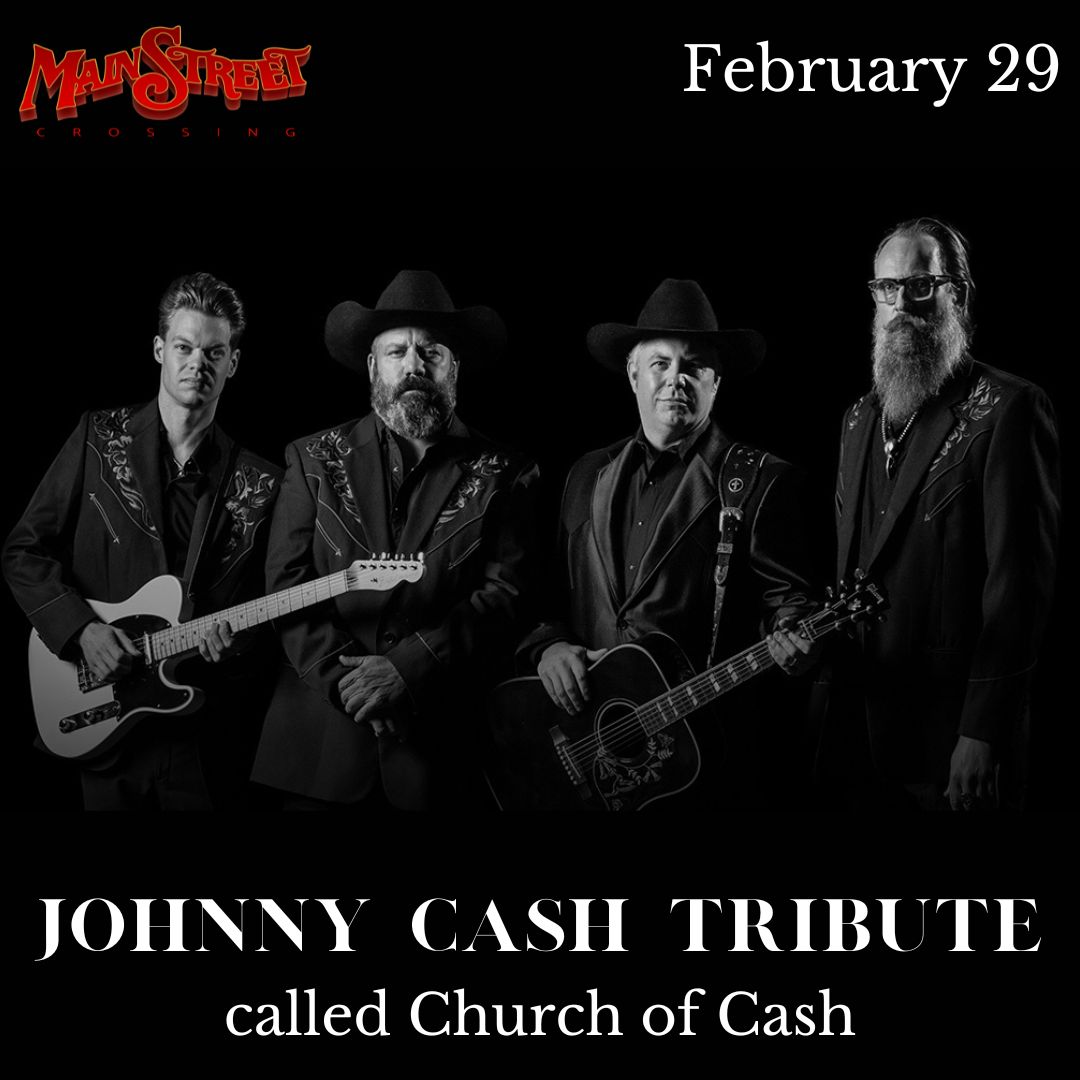 Johnny Cash Tribute called Church of Cash
February 29, 2024
Doors 6:00  Show 8:00
We are so excited to welcome Church of Cash to Tomball, Texas to perform on the Main Street Crossing stage. What an honor it is to host you for a live concert with an artist up-close. Buy your tickets and read a little more about Church of Cash below.
Jay Ernest formed Church of Cash in sunny Honolulu back in 2010. With an uncanny grasp of the Man in Black's catalog and many years of experience touring the United States, Europe, and Asia, Jay has returned to his Minnesota home to spread the gospel of one of the world's most important and enduring songwriters.
The Church of Cash is true to the music of Johnny Cash, and singer Jay's deep baritone voice sings like a prairie breeze and stomps like a boot heel. Church of Cash is not a country band. Church of Cash is a tribute band with the express purpose of honoring the indelible legacy of Johnny Cash. Road-tested and always road-ready, The Church of Cash is celebrating the soul of American music.
Whether you are an 'ol timer that grew up listening to Mr. Cash in your tractor or a young soldier driving your tank across the deserts of the Middle East with the Man in Black in your headphones, the Church of Cash will bring his music, with style and energy to fans everywhere.
What the Church of Cash has that no one else can match is their loyalty to the song and the message that Johnny left to all of us. The band merely keeps this word alive with a youthful spirit that has entertained audiences completely.