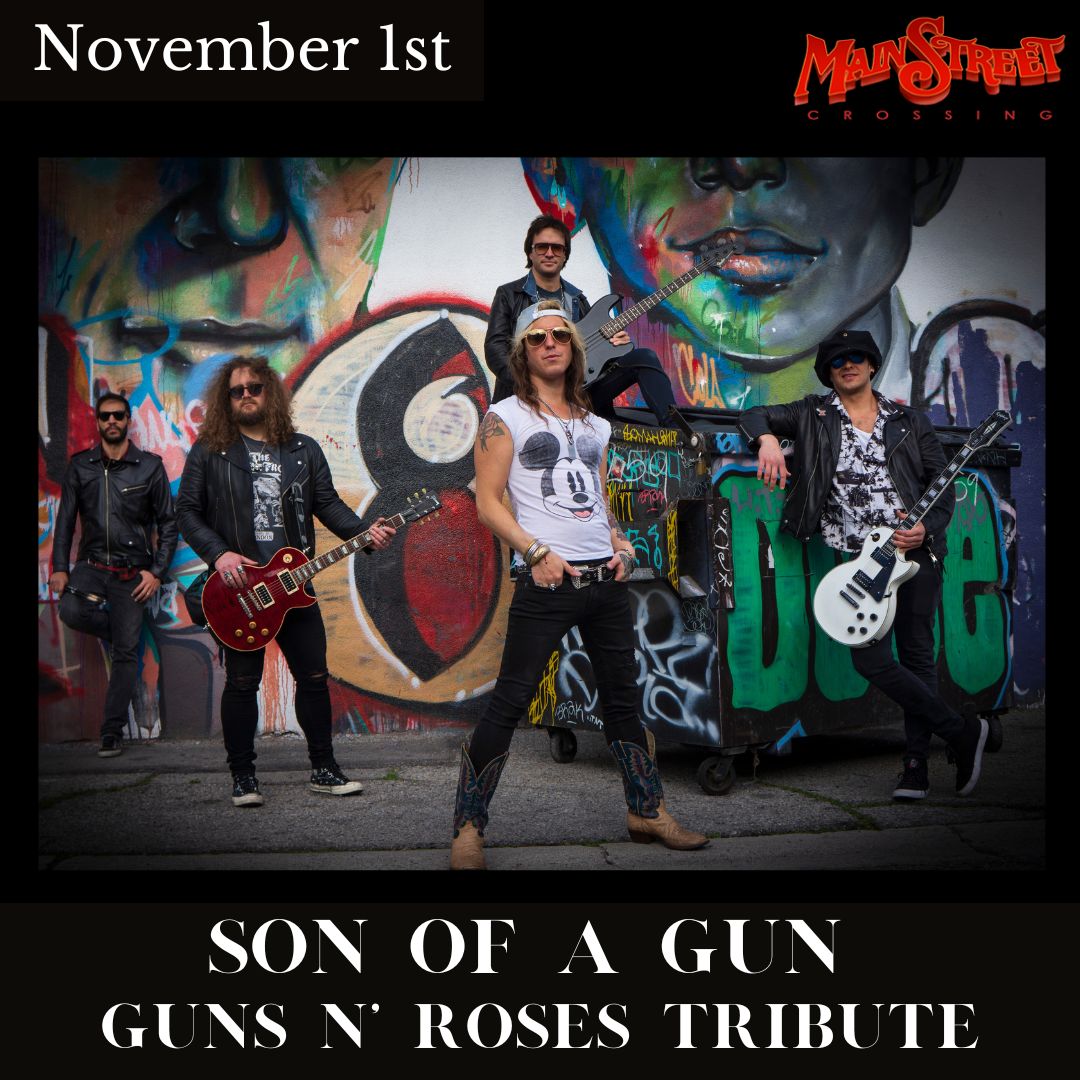 Guns N' Roses Tribute called Son of a Gun
November 1, 2023
Doors 6:00  Show 8:00
We are so excited to welcome Son of a Gun to Tomball, Texas to perform on the Main Street Crossing stage. What an honor it is to host you for a live concert with an artist up-close. Buy your tickets and read a little more about Son of a Gun below.
"Nobody can do Axl except for Axl and the guy that Steven Adler is playing with, Ari, he is amazing as well"—Justin Hawkins (The Darkness)
Son Of A Gun is the best Guns N' Roses tribute band on planet earth. Fronted by Ari Kamin, lead singer of Steven Adler of Guns N' Roses, this five–piece Rock N'Roll band based in Los Angeles is able to bring a stadium show to any kind of venue. Formed in 2012 in Argentina, they took advantage of the experience gained in years of touring the United States and quickly became the hottest band in L.A. Closing the lineup are Johnny Mayo on Lead Guitar, Jimmie Romeroon Rhythm Guitar, 'Chotas' on Bass and Tom Gold on Drums.
"An Argentinian guy that is just phenomenal. I mean the guy is mean. You got to go on YouTube and see some videos of the guy. He's amazing"–Jeff Pilson (Foreigner)
"It's good to know that the future of rock n' roll is in great hands. What I admire most about Ariel, he reminds me of what makes rock n' roll fun"–Angel Alamo (The Metal Summit)
"Ari has the pizazz necessary for an entertaining frontman in addition to the vocalability."–Shannon Wilk, MetalTalk