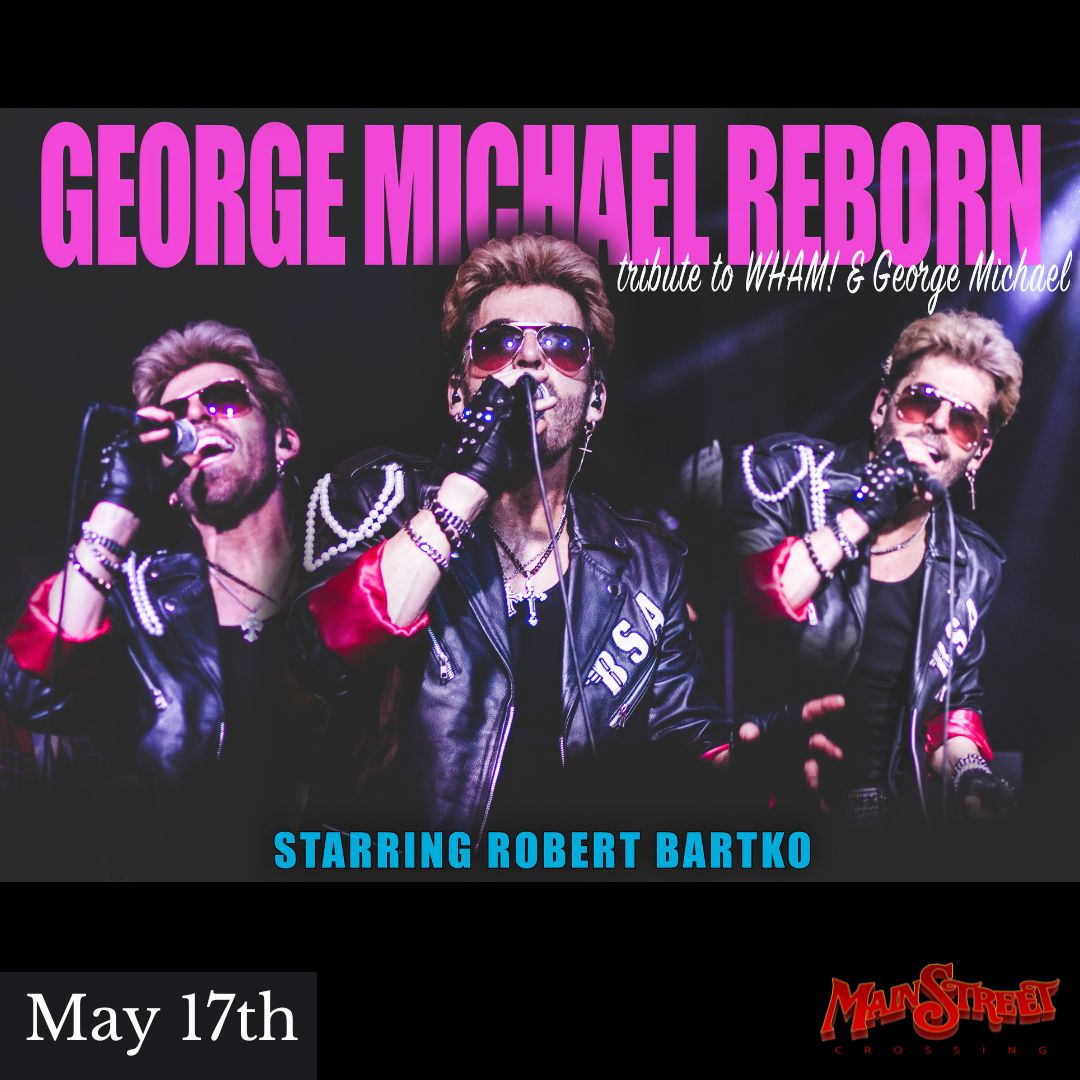 George Michael Tribute called Reborn
May 17, 2024
Doors 6:00 / Show 8:00
We are so excited to welcome Robert Bartko performing George Michael Reborn to Tomball, Texas to perform on the Main Street Crossing stage. What an honor it is to host you for a live concert with an artist up-close. Buy your tickets and read a little more about Robert Bartko and the show below.
About The Show
George Michael Reborn, the incredible tribute to the late, great George Michael & WHAM! is a must see! With his live vocals (NO LIP-SYNCING here), Robert Bartko exudes the energy and passion of George in the 80's and 90's… getting the crowd on the dance floor for "Wake Me Up Before You Go-Go" and prompting standing ovations for his performance of "Careless Whisper."  He even gets the fans involved! Robert's spot-on looks, vocal range, dance moves, crowd interaction, and charisma will leave you cheering for an encore. Close your eyes and you'll swear you're listening to the real deal.
About The Singer
A life-long fan of George Michael & Wham, it was during his early high school years, that many began to point out an incredible resemble between George and Robert. Robert also being a singer in the drama club, had a voice that amazingly sounded exactly like George Michael's. Throughout the following years, Robert began imitating the star's signature vocal stylings and dance moves. Over the years, Robert has had a successful career as a solo recording artist & producer. Soon after the passing of his idol, Robert began dedicating his talents to pay tribute to the late Superstar with an electrifying live Tribute show complete with an extensive George Michael wardrobe, dancing and live vocals (no lip-syncing here!). Robert has thrilled audiences at clubs, concerts, private and corporate events, festivals and tribute shows throughout the country, including his recent selling out of the famed "House of Blues".