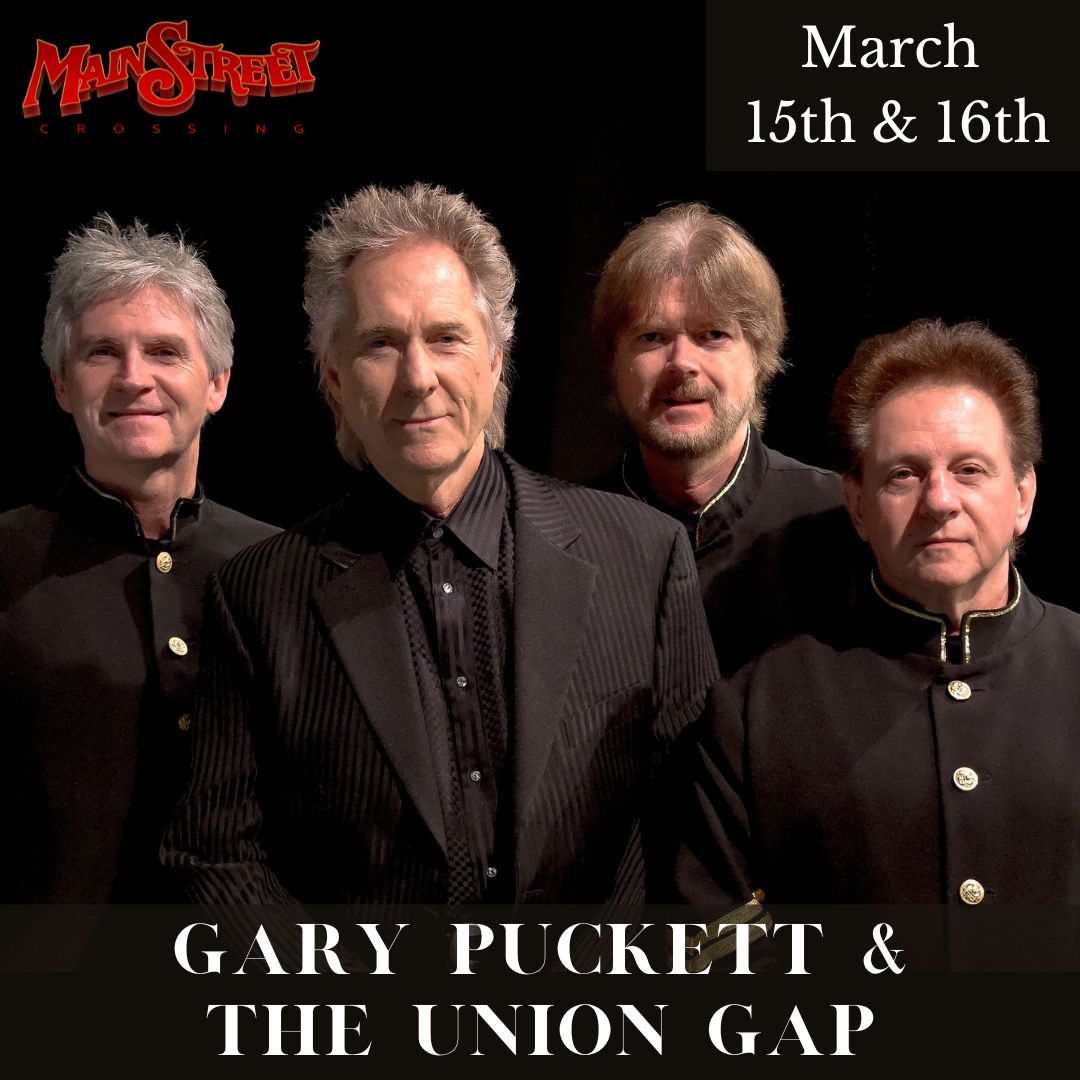 Gary Puckett & the Union Gap
March 15, 2024
Doors 6:00  Show 8:00
March 16, 2024
Doors 6:00  Show 8:00
We are so excited to welcome Gary Puckett and the Union Gap to Tomball, Texas to perform on the Main Street Crossing stage. What an honor it is to host you for a live concert with an artist up-close. Buy your tickets and read a little more about Gary Puckett and the Union Gap below. 
GARY PUCKETT and the UNION GAP was one of the most successful musical groups of the sixties.
Gary's unmistakable signature voice garnered six consecutive gold records and top ten Billboard hits with the following titles:
"YOUNG GIRL" • "WOMAN WOMAN" • "LADY WILLPOWER" • "OVER YOU" • "THIS GIRL IS A WOMAN NOW" • "HOME"
"KEEP THE CUSTOMER SATISFIED" • "DON'T GIVE IN TO HIM"
GARY PUCKETT has performed on more than thirty network television shows and prime time specials during his career, even adding a command performance for the President and Prince Charles at the White House. The Union Gap disbanded in the seventies. In 1974, "Young Girl" was reissued in England where it received a silver record award for attaining a top five position on the pop charts, several years after its initial release.
Gary continues to tour nationally & internationally.
Gary currently resides in Clearwater, FL with his wife and family.