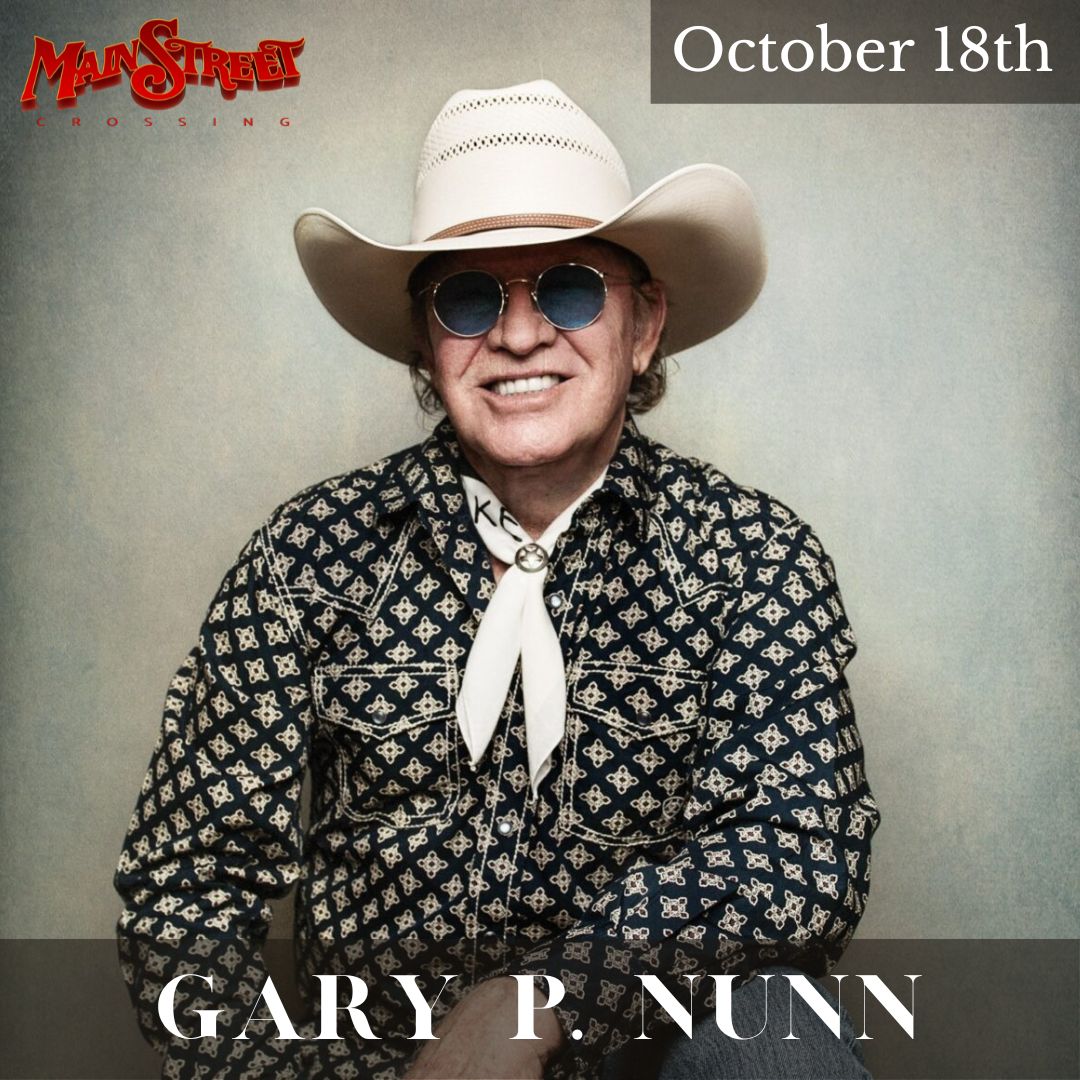 Gary P. Nunn and the Sons of the Bunkhouse Band 
October 18, 2023
Doors 6:00  Show 8:00
We are so excited to welcome Gary P. Nunn to Tomball, Texas to perform on the Main Street Crossing stage. What an honor it is to host you for a live concert with an artist up-close. Buy your tickets and read a little more about Gary P. Nunn below.
Gary P. Nunn has been TAKING TEXAS TO THE COUNTRY and Texas country to the world for some 40 years now, establishing himself as an icon of Lone Star music. A founding father of the progressive country movement out of Austin in the 1970s that changed the face of popular music, Nunn is also an independent music pioneer who continues to oversee his own record label and song publishing companies, manage his own career (with the help of his wife Ruth), and play most every weekend at top music venues throughout Texas and beyond. His composition "London Homesick Blues" — with its internationally known "I wanna go home with the Armadillo" chorus — is a signature Texas country song that was the theme for the PBS concert TV show "Austin City Limits" for nearly three decades. It's no wonder that All Music Guide hails him as "a Texas music institution."
And now on TAKING TEXAS TO THE COUNTRY, Nunn continues to musically progress while staying true to his roots. It's something of a travelogue in song that begins with a cosmic cowboy trip back to a love that once was on "Deja Vu," and later visits a sorrowful "Denver" and a Cajun fais do do "Down To Louisiana," plus takes a restful vacation along a "Mexican Boulevard," and bops to a bit of Jamaican reggae on "It's Not Love." Longing for Texas travels the map on "One State of Mind," while "Lonesome Lone Star Blues" tours the cities and towns of the Republic.
Along the way one meets a true Texan on "The Likes of Me" and a confirmed bachelor on "I'm Not That Kind of Guy." Love is found just "A Two-Step Away," and happiness comes every Friday night when "The Girl Just Loves to Dance." The album finally wraps up with a message to Nashville about where country music still lives and thrives on the title tune, followed by the sweetly pleading closing devotional "The Rest of My Life." And within its 13 tracks, Nunn and company touch on a spectrum of dance rhythms while the star of the show hits those emotional sweet spots throughout with his always warm and heartfelt singing.