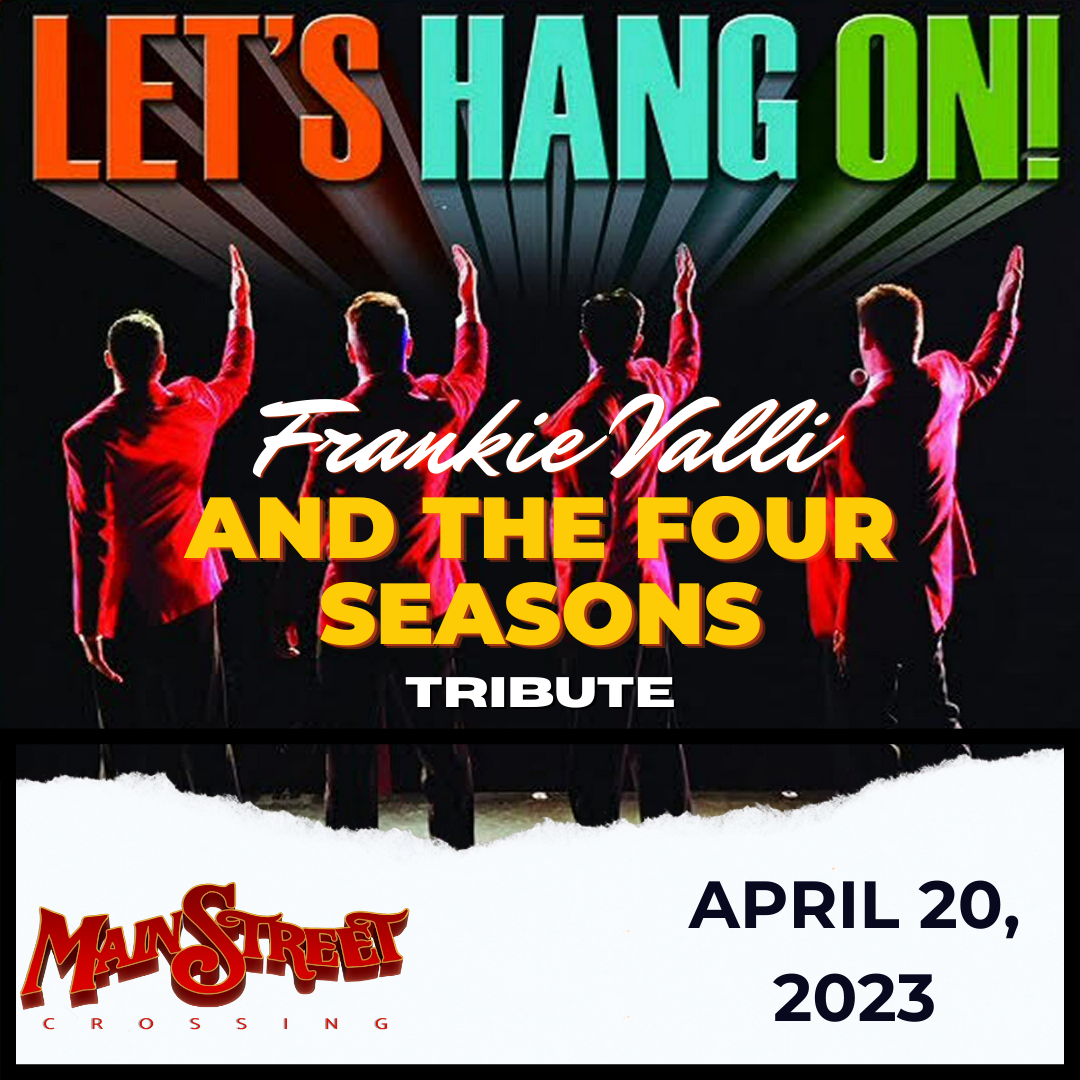 Frankie Valli and the Four Seasons Tribute called Let's Hang On
April 20, 2024
Doors 6:00  Show 8:00
We are so excited to welcome Let's Hang On to Tomball, Texas to perform on the Main Street Crossing stage. What an honor it is to host you for a live concert with an artist up-close. Buy your tickets and read a little more about Let's Hang On below.
The music of Frankie Valli and the Four Seasons is as popular today as it was 50 years ago. Shows like "Jersey Boys" have introduced this great sound to new audiences and new generations. The theatre will rock 'n roll when the tribute group "Let's Hang On!" hits the stage.
"Let's Hang On!" is a group of eight performers: four guys and a four-piece band. The group brings to life the music and style of Frankie Valli and the Four Seasons by capturing the trademark vocal virtuosity, tight harmonies, and crisp choreography that made their reputation. This production contains all of the memorable hits, including "Sherry," "Big Girls Don't Cry," "Walk Like A Man," "Can't Take My Eyes Off Of You," "Summer of '63," "Who Loves You," and more. The full-staged "Jersey Boy" Tribute show will have you tapping your toes, singing along, and even dancing in the aisles.
For 15 years, "Let's Hang On!" has been entertaining crowds at venues from coast to coast. They perform for intimate groups and crowds as large as 5,000+. Many of the dates are return engagements, and they are invited back again and again. They have sold out six consecutive shows over the last three years at a major casino showroom in Las Vegas.
Frequent comments from audience members talk about the memories the show brought back and ask when they're returning. Presenters have said, "This is more than a tribute to Frankie Valli; it's a brilliant piece of showmanship that will leave you breathless. 'Let's Hang On!' had our audiences on their feet, singing along, and wanting more.