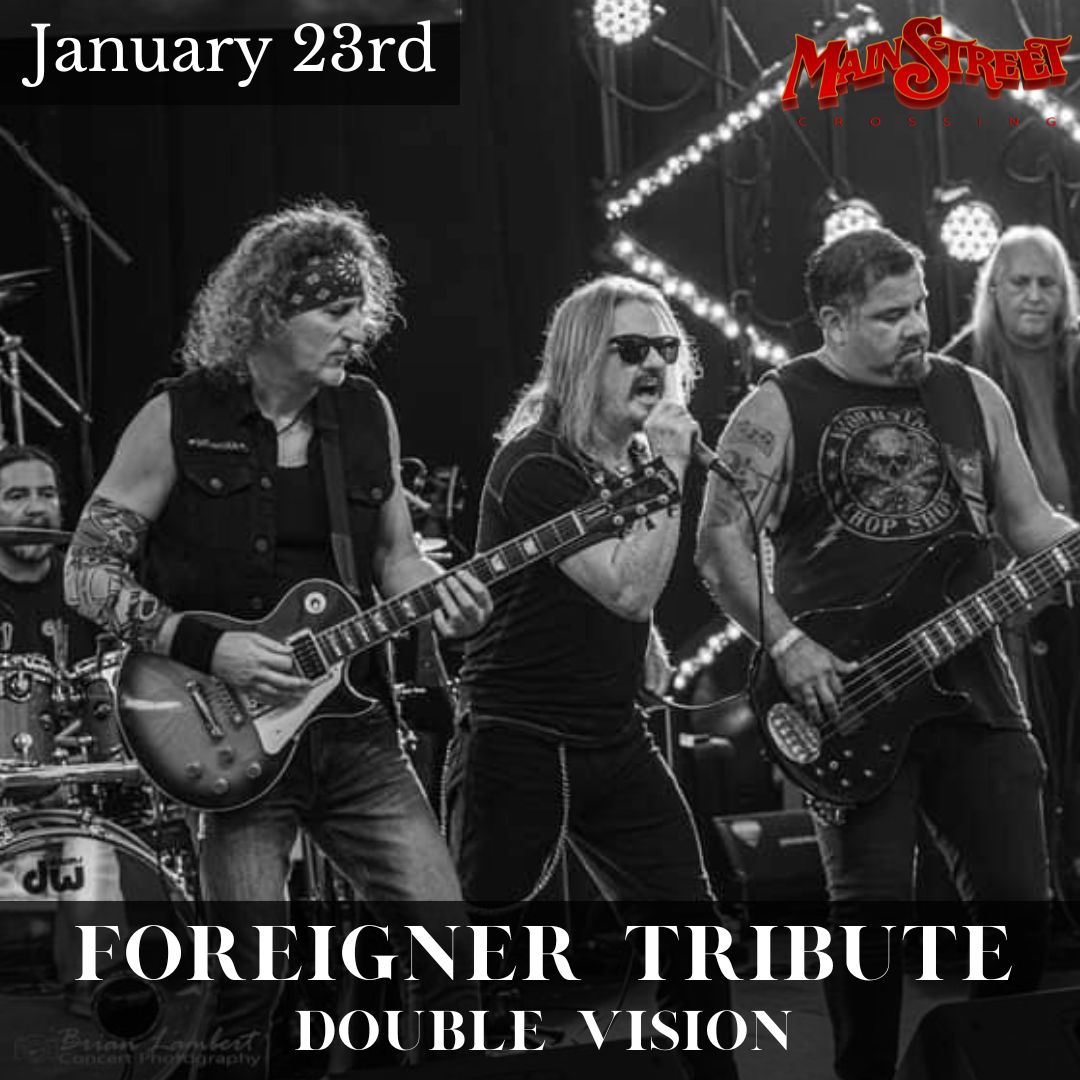 Foreigner Tribute Band called Double Vision HTX
January 23, 2024
Doors 6:00  Show 8:00
We are so excited to welcome Double Vision to Tomball, Texas to perform on the Main Street Crossing stage. What an honor it is to host you for a live concert with an artist up-close. Buy your tickets and read a little more about Double Vision below.
Comprising a group of exceptionally talented musicians and die-hard Foreigner fans, Double Vision has perfected the art of bringing to life the unforgettable hits that have defined generations. From "I Want to Know What Love Is" to "Cold as Ice," their renditions are a harmonious blend of passion, precision, and nostalgic energy.
Drawing inspiration from Foreigner's unmistakable sound and stage presence, Double Vision delivers a performance that pays homage to the band's legacy while infusing their own charisma and enthusiasm. Their commitment to authenticity is matched only by their unwavering dedication to creating an electrifying experience for every audience member.
With an impressive catalog of classics at their fingertips, Double Vision transports audiences to an era when arena rock ruled and Foreigner reigned supreme. Each show is a testament to their musical prowess, transporting fans to a time when anthems were born and memories were made.
Whether you're a lifelong Foreigner enthusiast or a newcomer eager to experience the magic of their music, Double Vision promises a night of electrifying entertainment that will leave you singing along and craving more. As Houston's ultimate Foreigner tribute band, Double Vision ensures that the spirit of rock 'n' roll lives on, one unforgettable performance at a time.