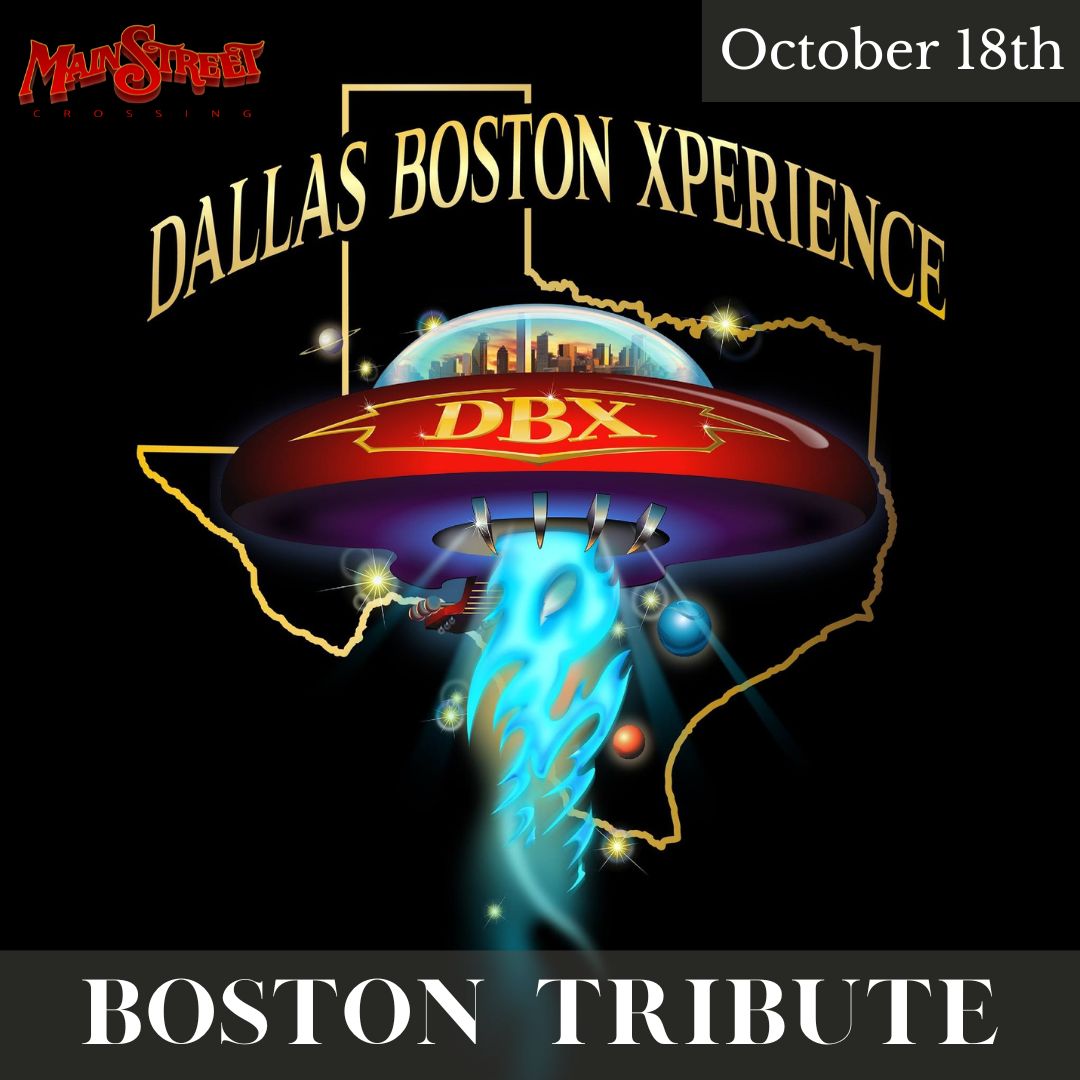 Boston Tribute called Dallas Boston Experience
February 10, 2024
Doors 6:00  Show 8:00
We are so excited to welcome Dallas Boston Experience to Tomball, Texas to perform on the Main Street Crossing stage. What an honor it is to host you for a live concert with an artist up-close. Buy your tickets and read a little more about Dallas Boston Experience below.
The timeless music of the band BOSTON has been re-created by Dallas Boston Xperience (DBX). Formed by professional musicians from the north Texas area who wanted to honor and extend the musical legacy of Boston who gave us songs like More Than A Feeling, Amanda, Peace Of Mind, Smokin', Foreplay/Long Time, and many more hits. DALLAS BOSTON XPERIENCE has replicated the arena rock sound that the original band help define in the late 1970's and 80's. Very few tribute bands have ever attempted the difficult vocals of Boston but DBX lead vocalist, Mark Moss does it flawlessly.
In a relatively short timeline, DBX has grown a huge fan base with rabid fans of Boston and skyrocketed to a very popular and highly sought after band. DBX stage energy will fill the large and small venues with fans who may think they witnessed a real Boston concert.