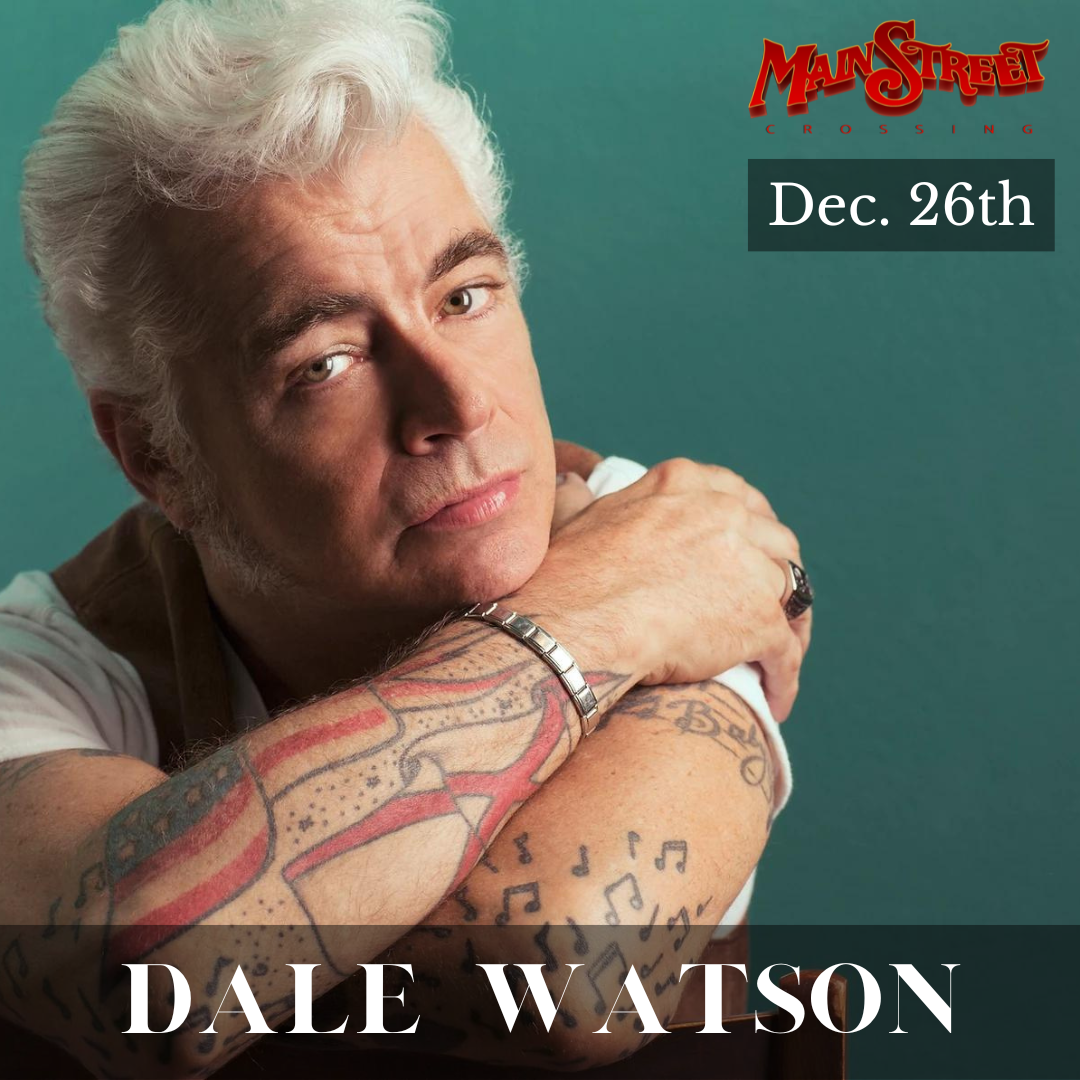 December 26, 2024
Doors 6:00 / Show 8:00
We are so excited to welcome Dale Watson to Tomball, Texas to perform on the Main Street Crossing stage. What an honor it is to host you for a live concert with an artist up-close. Buy your tickets and read a little more about Dale Watson below.
Although born in Alabama, Dale Watson is as Texas as the Panhandle or a smokey plate of BBQ. He came to country music early and naturally. His truck driving father moonlighted as a country singer, and his older brothers had bands as well. Dale remembers receiving his first guitar at age 7 and starting to write songs shortly after—"the same stuff I'm writing about now," he says with a laugh.
A man with more than one life's experience under his belt, he has entertained crowds all over the world, including recent appearances on Late Night with David Letterman and PBS's long-running Austin City Limits. Dale has been inducted in the Austin Music Hall of Fame and even founded his own genre of music, Ameripolitan.
Seriously, how many people can say that Willie Nelson is their biggest fan? Check out Dale Watson's interview here with Neil Ferguson's No Depression about his Ameripolitan Music Awards.