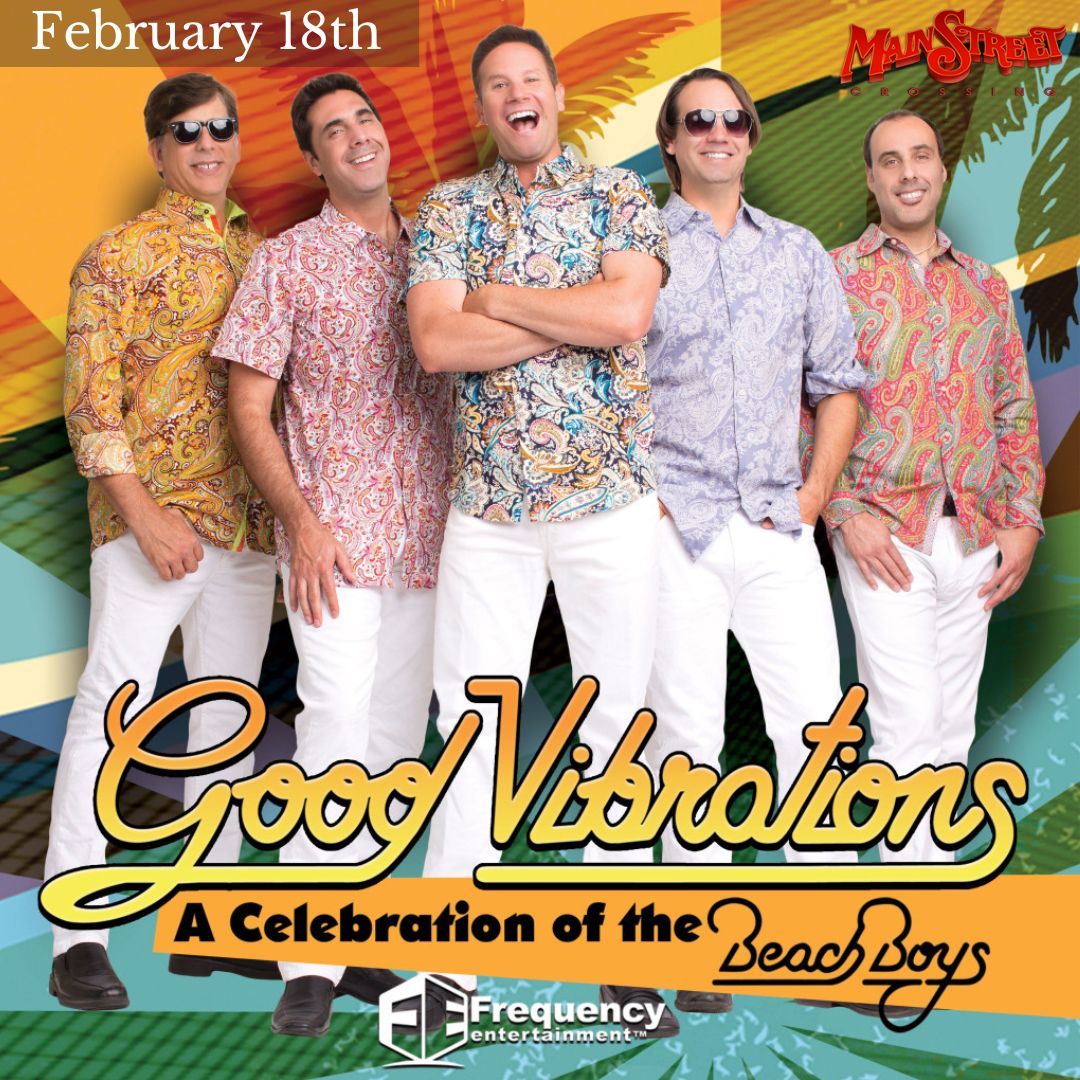 Beach Boys Tribute called Good Vibrations
February 18, 2023
Matinee: Doors 2:30  Show 4:00
Evening: Doors 6:30  Show 8:00
We are so excited to welcome Beach Boys Tribute: Good Vibrations to Tomball, Texas to perform on the Main Street Crossing stage. What an honor it is to host you for a live concert with an artist up-close. Buy your tickets and read a little more about Good Vibrations below. 
The Music…Timeless
The Summer…Endless
The Sound of Summer is: GOOD VIBRATIONS!
Much more than just your typical tribute band, Good Vibrations celebrates the legacy and spirit of the legendary California icons by recreating all of their classic music and timeless sounds of summer LIVE on stage!
This high-energy production show brings the days of sun, surf and cars vividly back to life with all the famous anthems, seuf guitar shreds and ocean-deep harmonies faithfully reproduced right before your eyes and ears exactly the way
you remember them.
Featuring all of the signature hits including:
"Surfin' USA"
"I Get Around"
"Help Me, Rhonda"
"California Girls"
"Wouldn't It Be Nice"
"Fun, Fun, Fun"
"Barbara Ann"
"Kokomo"
..and of course the classic – "Good Vibrations"
This is a party guaranteed to have the crowd on its feet dancing and singing along to the greatest hits of some of the world's most beloved music of all time.
Whatever the occasion, it's time to load up the woody, grab your board and get ready to hit the beach with Good Vibrations!