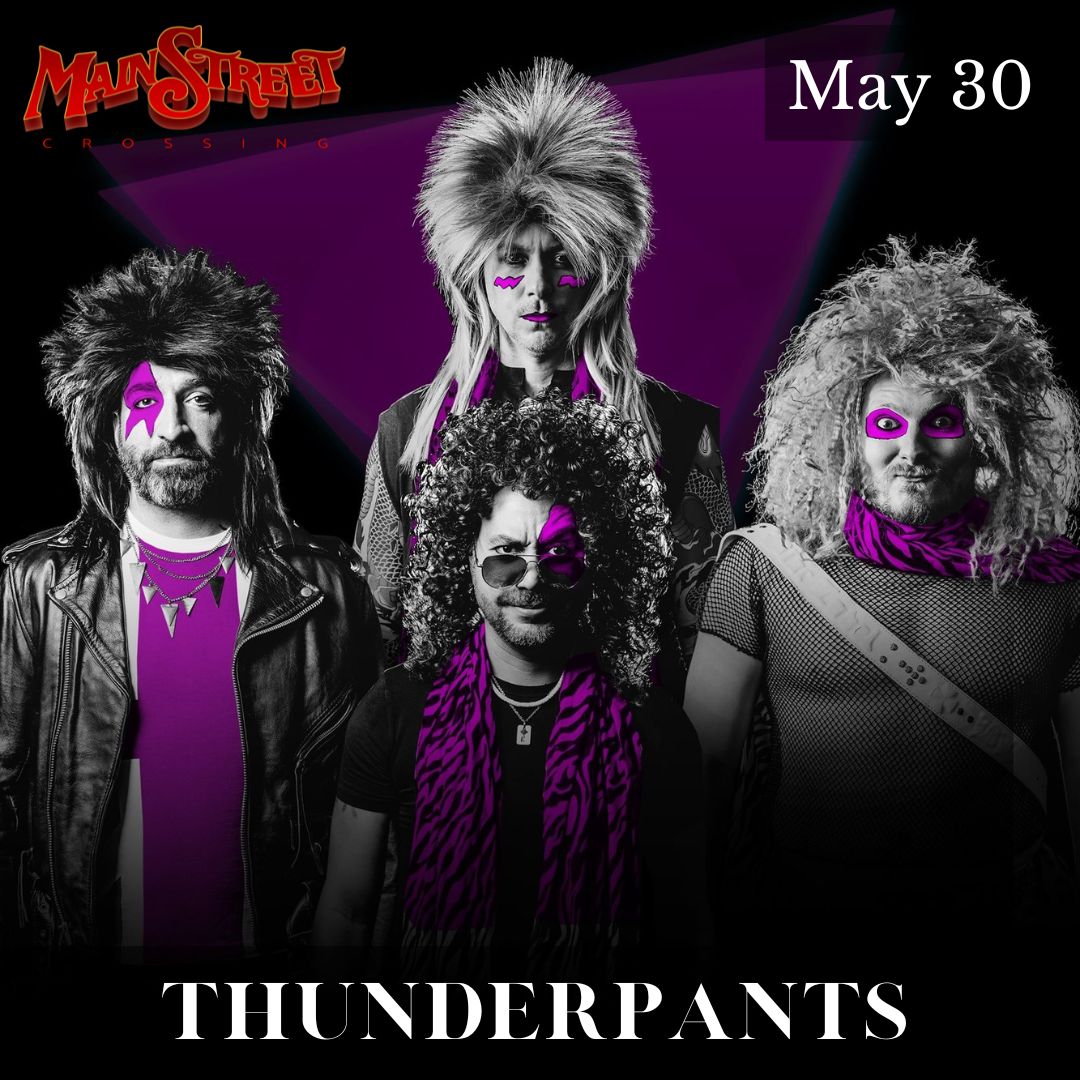 ThunderPants – 80's Music
May 30, 2023
Doors 6:00  Show 8:00
We are so excited to welcome ThunderPants to Tomball, Texas to perform on the Main Street Crossing stage. What an honor it is to host you for a live concert with an artist up-close. Buy your tickets and read a little more about ThunderPants below.
80's Cover Band, ThunderPants, is a Houston tribute act since 2005 with over 500+ shows in and around Texas. Started as a "whatever" band and later transforming into a full 80's tribute cover band. Started by MCDX (aka. SexySexy AwesomeSauce), Tbag Baggins and Sir William Stuart, they played b-sides and heavy alt-rock. SoyGeorge soon joined on lead guitar and morphed into an 80's act when the House of Blues opened in Downtown Houston. Since then, the line-up has changed little but added a lot with SusieQ on vocals, FootLuis on Skins and Jamie Lee Roth on Bass.
The band has opened for Vanilla Ice and Biz Markie, shared the stage with Collective Soul and Green Jelly through the years. The band has played almost every venue in Houston and most special events including Houston ZombieWalk at Minute Maid Ball Park, Galveston Mardi Gras, Sugar Land Fourth of July Fest, Bossier City's 12th Night, Margarita Festival, Pearland Winter Fest, House of Blues NYE (seven years straight) and too many private/corporate gigs to share on one page.