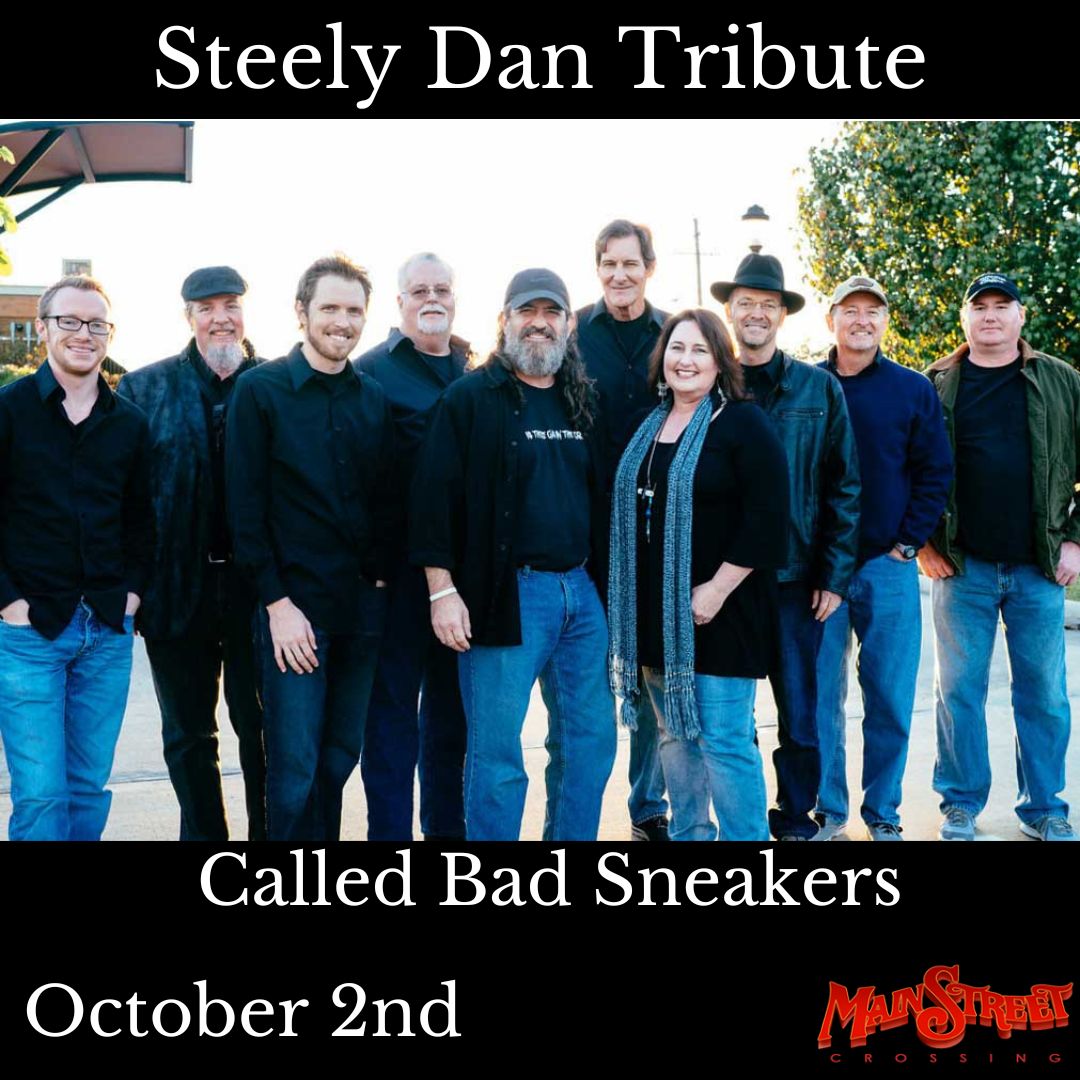 Steely Dan Tribute called Bad Sneakers
October 2, 2022
Doors 6:00 Show 8:00
We are so excited to welcome Bad Sneakers to Tomball, Texas to perform on the Main Street Crossing stage. What an honor it is to host you for a live concert with an artist up-close. Buy your tickets and read a little more about Bad Sneakers below.
When the 20th century ended, Bill Spurlock began fulfilling a dream to form a Steely Dan tribute band in Houston, TX.  Bill's dream required the best musicians.  They not only had to be great players, but they had to love the music of Steely Dan with their heart and soul.  This was to be a work of passion and love inspired by the music of Walter Becker & Donald Fagen.
After many years, many musicians, rehearsals, and tears Bad Sneakers emerged.  Bad Sneakers is the only Steely Dan tribute in Houston, TX and is certainly one of the best in the world.