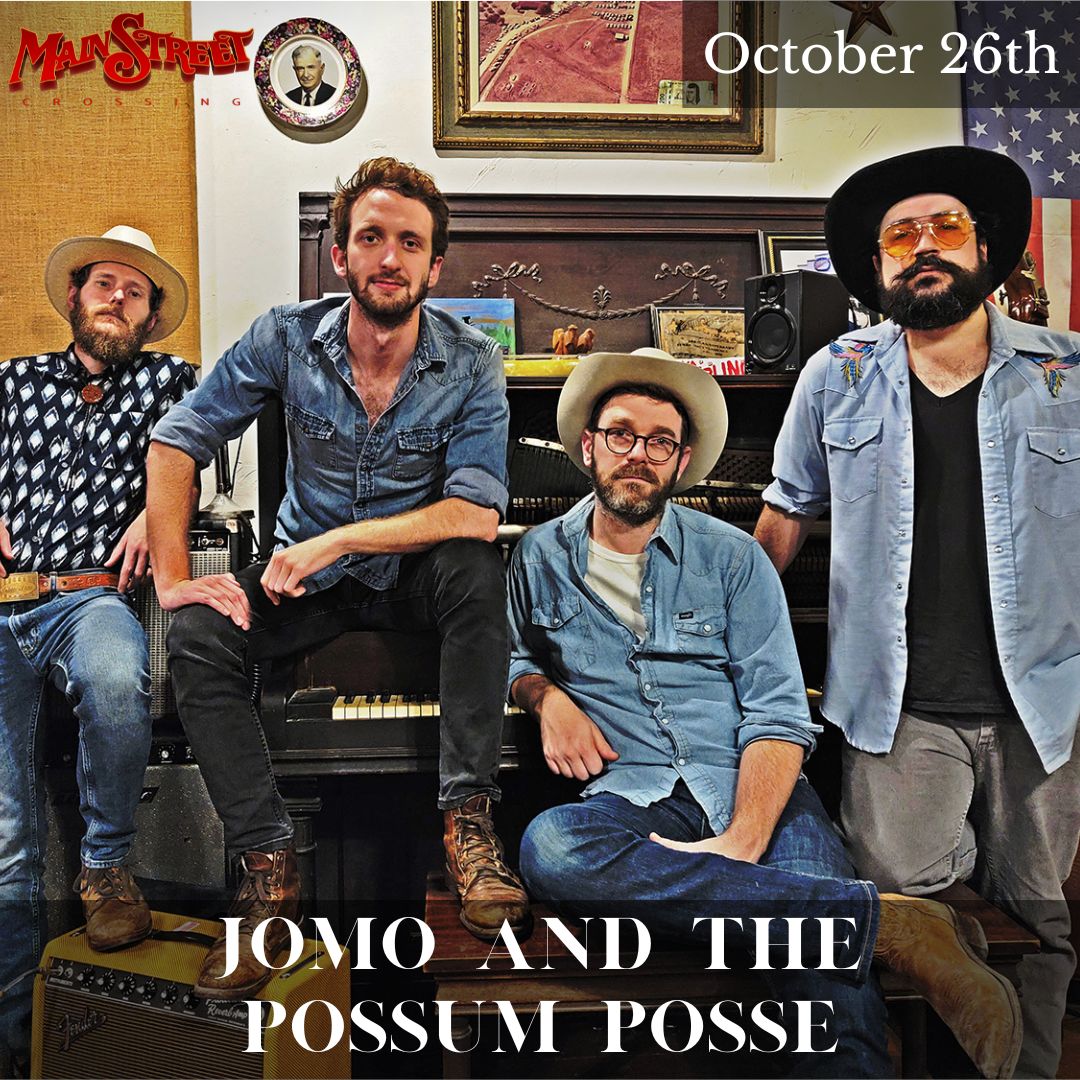 Jomo and the Possum Posse
October 26, 2023
Doors 6:00  Show 8:00
We are so excited to welcome Jomo and the Possum Posse to Tomball, Texas to perform on the Main Street Crossing stage. What an honor it is to host you for a live concert with an artist up-close. Buy your tickets and read a little more about Jomo and the Possum Posse below.
Best known for the wildly popular viral video series, "Guy On A Buffalo," Jomo & The Possum Posse are known for their unique brand of original musical storytelling. Each song tells a story, and most are funny stories.
They have released three studio albums, the most recent was in 2019 and entitled, "Take a Number, Satan." The album has received excellent reviews.
In 2020, the band was selected "Best of Fest" for the third year in a row at Austin's annual FronteraFest and in 2021, Jomo took home the 1st Place award in the annual MerleFest  Chris Austin Songwriting Contest in the "General" category.
Jomo & The Possum Posse have performed several times on NBC's Texas Music Scene hosted by Jack Ingram and produced by Ray Benson, and have had music placed in the TV Show, Yellowstone as well as a 2022 Superbowl ad.