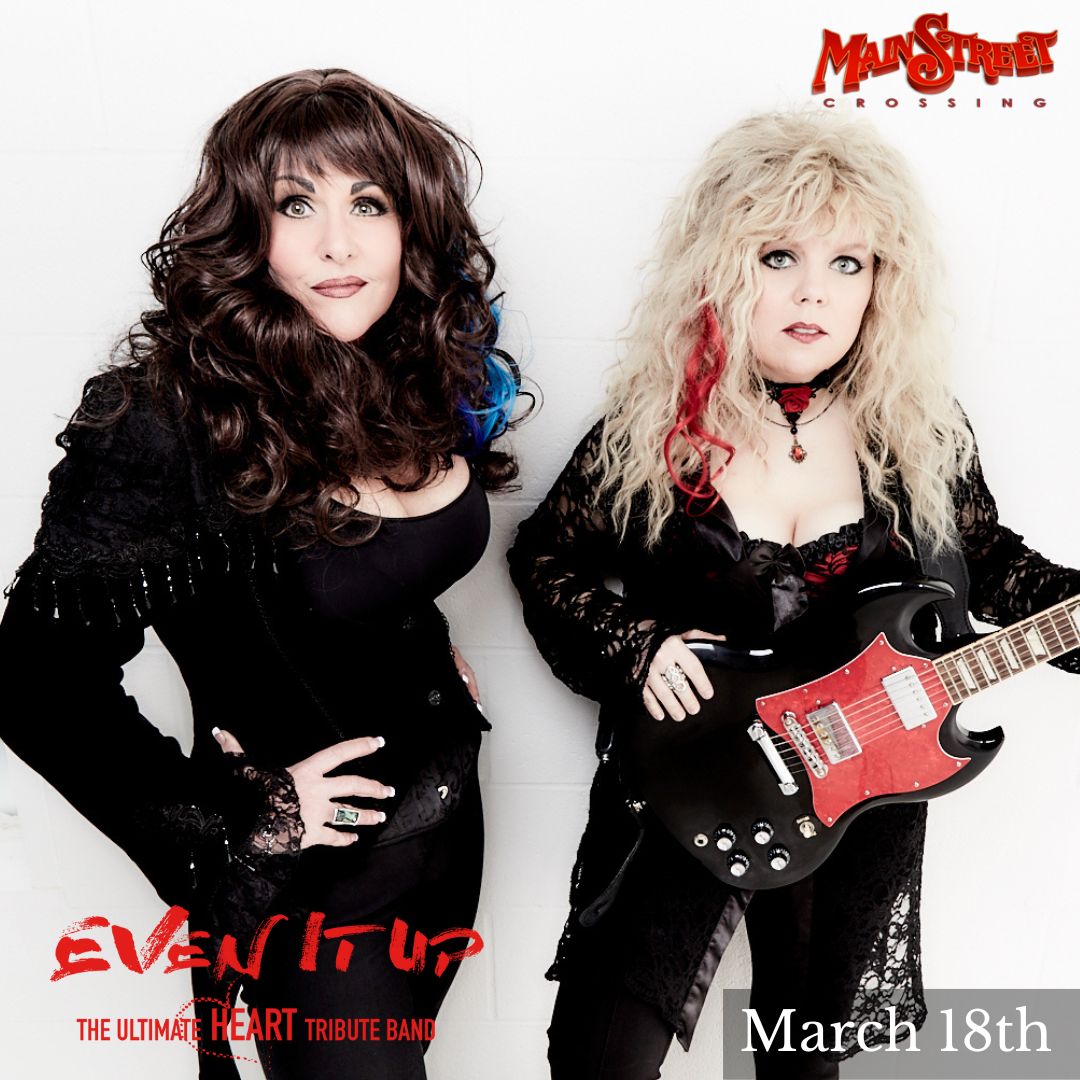 Heart Tribute Called Even It Up
March 18, 2023
Doors 6:00 Show 8:00
We are so excited to welcome Even It Up to Tomball, Texas to perform on the Main Street Crossing stage. What an honor it is to host you for a live concert with an artist up-close. Buy your tickets and read a little more about Even It Up below.
Even It Up is a group of experienced performers that have come together to form one of the most powerful Heart tributes in the southwest. The band stays true to the look and sound of the original rock band with a precision that will take you back to the days when the Wilson sisters threw down some serious rock n' roll. As tremendous fans of the original band, they are passionate about bringing audiences a night of music that takes them back in time.
Even It Up is ready to rock with Heart's greatest hits from the 70s and 80s with crowd favorites such as Barracuda, Magic Man, Crazy On You, These Dreams, Alone and What About Love. Audiences will also appreciate hearing deep cuts that span Heart's prolific career as well as a nod to the band that was their greatest influence, Led Zeppelin.
Even It Up is dedicated to bringing you the most realistic performance of Heart songs possible, all without the aid of supplemental tracks.
This is the tribute band that everyone is talking about.