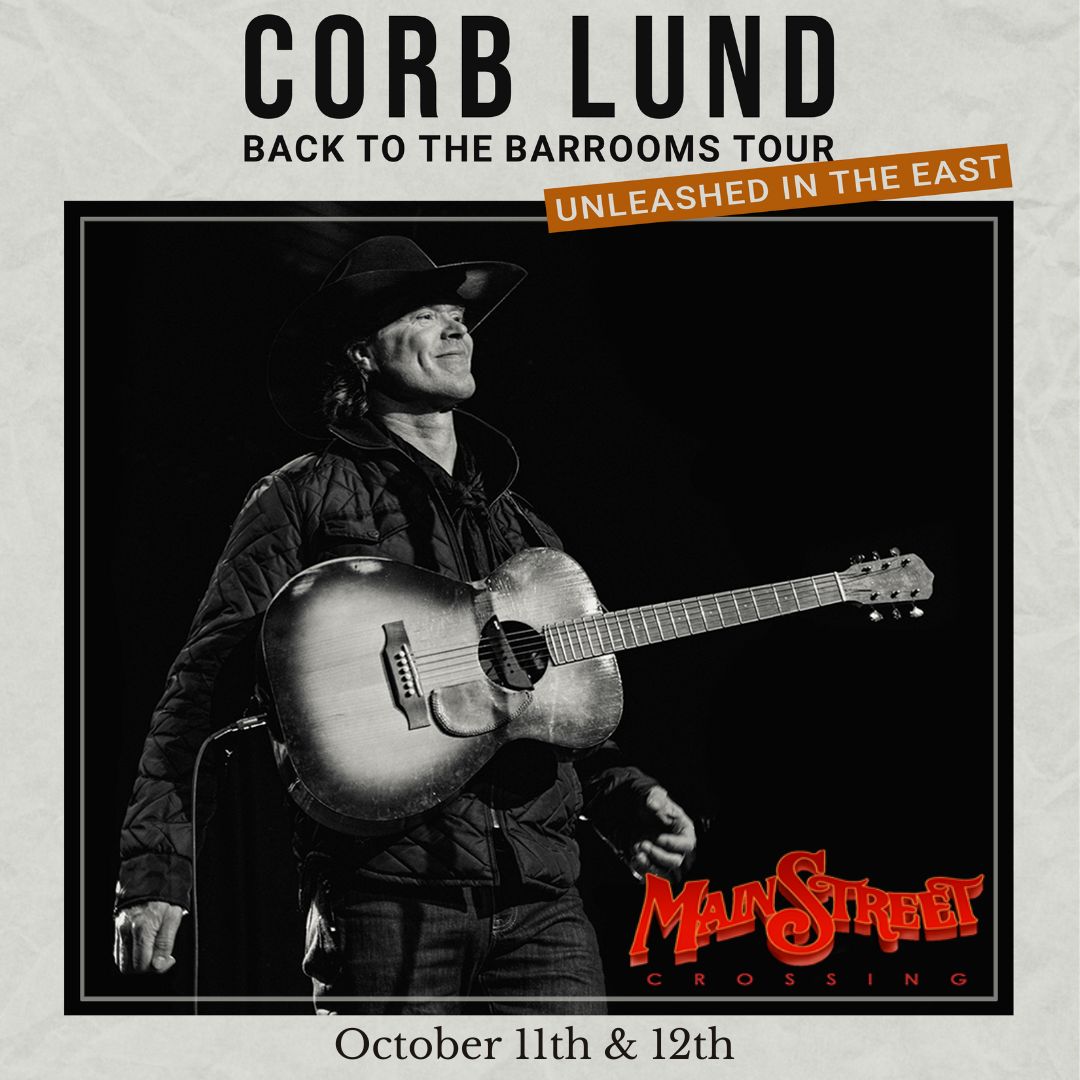 October 11th & 12th 2022
Doors 6:00 Show 8:00
We are so excited to welcome Corb Lund to Tomball, Texas to perform on the Main Street Crossing stage. What an honor it is to host you for a live concert with an artist up-close. Buy your tickets and read a little more about Corb Lund below.
Corb Lund has received multiple CCMA, JUNO, and international award nominations and wins. A ruralAlbertan hailing from the foothills of the Rocky Mountains with a long family lineage of ranchers androdeo people, Lund is aboutas authentic as they come. Embracing both his Western heritage and hisindie rock past through his music, Lund has been known to filter a range of cowboy themes past andpresent through his unique lens-from rough-and-tumble tales of lawless frontier saloons to the somberrealities of running a modern family ranch.
Most recently, Lund releasedSongs My Friends Wrote. The 10-song set features Lund putting his spin onsome of hisfavorite songs written by close friends and world-class songwriters such as Hayes Carll, ToddSnider, Canadian Country Music Legend Ian Tyson, and more. Met with critical acclaim,Hollersaid intheir 8.5 out of 10 Star review, "Lund unearths, dusts off and revives lost should-have-been classics,hopefully encouraging listeners to search out the original versions" whileAmerican Songwritersaid,"Lund remains a singular artist, and the fact that he can take outside material without being affected byany dominating influence provides all the proof we needed."No Depressionsaid "…he and his band, theHurtin' Albertans, deliver lively, empathetic versions that will renew your appreciation for the songsyou're familiar with and pique your interest in the writers of those you're not" whileGlide Magazinesaid "…the appeal is unavoidable."Songs My Friends Wroteis the follow up to 2020's critically acclaimedAgricultural Tragic, Lund's first studio album of original material in 5 years, which earned him the 2021CCMA award for Alternative Country Album of the Year, his 13thcareer win. Lund also recently had hisdebut on stage at the historic Grand Ole Opry.
Lund will spend the rest of 2022 doing what he loves best, being on the road, before writing anotheralbum of originals for release in 2023.